Mainpoint Property Management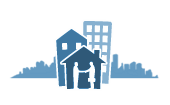 Mainpoint Property Management
We are your main point of contact for superior property management, top-notch services. We specialize in single-family homes, apartments, affordable housing, and HOA management. Let Us Make Life Easier! We provide 24/7 maintenance services.
Company Description
Complete Tenant Management
As your property management company, we deal with tenant issues, collect rent, handle maintenance and repairs, and qualify new tenants. You get peace of mind knowing your investment is in good hands. We offer a complete 24/7 property management full service option. This package is ideal for Investment Companies and Seasoned Investors.
Conventional Housing Management
Leave the day-to-day management to us! We provide 24/7 property coverage for residents and owners. Investment Companies depend on our expertise to keep their stakeholders at ease.
Affordable Housing Management
If you have questions about affordable housing programs, section 8, section 202/8, HUD project-based contracts or tax credits, rely on our property management services to ensure your property is in compliance
HOA Management
Our CCAM's are experienced and certified to perform HOA tasks according to California Association Management regulations, meeting the Davis Sterling Act requirements, board expectations, and homeowner relations.
Marketing & Leasing
Don't need full property management services? No problem! We offer an affordable marketing and leasing package for the hands-on landlords and property owners.
Call (408) 827-3415 or Vist our website at www.mainpointpm.com Today! We cover the entire Bay Area, Sacramento, South Bay, and out-of-state properties.
Quick Facts
In business under this name: 1 years
Company size: 1 to 5 employees (full time)
We manage the following property types:

Multi-Family (2-4 units)
Multi-Family (5-19 units)
Multi-Family (20-99 units)
Multi-Family (over 100 units)
Mobile Home Community ()
Parking Garage ()

We manage properties in: