White Sail Realty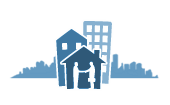 White Sail Realty
White Sail is located on the Peninsula in Newport Beach, founded by the heirs of one of the first realtors to sell property on the Pen. We champion excellent service for our Investor Owners and manage over 200 Million in Real Estate Assets.
Company Description
White Sail Realty has uniquely positioned itself to continue leading the field in addressing clients real estate management needs in Newport Beach, Costa Mesa, Corona Del Mar and Huntington Beach.
After over 35 years on working this market, the White Sail team (Crew) is intimately familiar with the Newport Beach Vacation Rental Seasons and prepared to counsel clients on the nuances of investments found on the Peninsula.
A Full Service Property Management Firm
Property Management
Market Analysis
Tenant Screening
Leasing Documents
Pre & Post Occupancy Inspections
Lease Renewals
Screening of Tenants
Tenant Relations
Coordinate Eviction Process
Marketing of Units
Maintenance
Rent Collection
Conduct Property Inspections
Vendor Relations
Financial Reporting & Analysis
Budgeting & Capital Planning
Oversight of Capital Improvement Projects
Computerized Statements to Owner
Cost Control Recommendations
Address Tenant Service Requests
Asset Management
Property Preservation
Clean Outs
Preventative Maintenance Schedule
Point of Contact for local Building Department
Recommend & Execute Approved Marketing Plan
Property Management
Broker Price Opinion (BPO)
Manage Tenant Relations
Address Emergency Code Violations
Home Retention Consulting
IN-House Property Loss Specialists (Professionally Prepared Claim)
Secure Vacant Property
Provide Routine On-Site
Quick Facts
In business under this name: 18 years
Company size: 1 to 5 employees (full time)
We manage the following property types:

Single Home or Condo ($500k to $1 Mil.)
Single Home or Condo (Over $1 Mil.)
Multi-Family (2-4 units)
Vacation (1 unit)
Vacation (2-4 units)
Vacation (5-19 units)
Vacation (Over 20 units)

We manage properties in: