Property Management Fees - Part I
Posted by Jordan Muela in Property Management Articles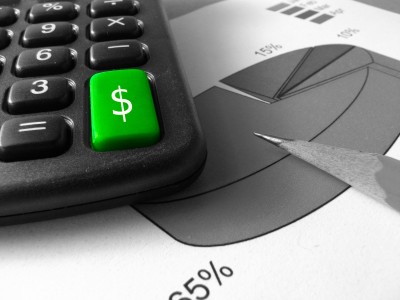 While property management fees are important they must be viewed in light of what other firms are charging, the scope of services provided and the quality of those services. The company you hire will be stewarding one of your biggest assets and the last thing you want to do is make your decision based solely (or even primarily) on who charges the lowest fees.
A lower price may reflect either an acknowledgment they don't provide top tier service, or an attempt to gain business by undercutting the competition. The problem with the latter is that it leads to slim margins for the firm which lowers the ceiling on the quantity and quality of service they can provide and still remain profitable. If a firm is under-pricing their services across the board it is possible they may try to make up for it by overloading their managers with as many properties as they can (or can't) handle.
The truth is that price is one of the last things to consider. Not because it is the least important factor, but because you should only think about price, and actually hiring an MC after you have determined that they will provide quality services tailored to your needs. What good are low fees if the management company does a poor job?
Other common mistakes are failure to identify all the potential fees for property management, as well as not making a true 'apples-to-apples' comparison of costs between property management companies. A lower management fee could easily be wiped out by a lot of expensive back-end charges and vice versa.
Remember that all fees are negotiable, so before you make your final decision, you should try negotiating the best rate possible from the firm whom you think would do the best job.
Ask prospective management firms about the following fees so that you fully answer the question "How much will property management cost?"
Management fee
There is a significant difference between commercial vs residential property management fees but the average management fee ranges between 4-12% of monthly rent. For a single family home you might expect to pay 10% in rental property management fees. This fee will vary based on the number of properties you need managed, the number of units in each property, the location and condition of the property, and most importantly, what services are included for that fee. (Fees also vary market by market, i.e. San Francisco will differ from Los Angeles and Phoenix.) Other pricing models include flat fees, or a hybrid that sets both a percentage and a flat fee and asks you to pay whichever is lesser/greater. Find out if fees are billed or deducted directly from owner accounts.
Vacancy fee
Many management companies don't require this—if they do, pay close attention. Some management companies charge a monthly vacancy fee ($50) that is prorated when a tenant is landed. Other companies expect to collect the full monthly property management fee even though there is no rent coming in. Make sure that the language in the contract indicates management fees are to be paid out of "Collected rent" or "Rent collected" as opposed to "Scheduled rent" or "Rent due". Ensuring this language is in place will also protect you from having to pay management fees in the event that a tenant stops paying rent.
Set-up fee
This fee is for the time invested in setting-up a new account. It ranges from 0$-300$. Find out if the fee is per unit or per property, and if it makes a difference if the unit is occupied or not.
Leasing fee
Leasing fees compensate the manager for the time, effort and cost associated with getting you a new tenant. While this fee is common, some owners are opposed to paying it, preferring that it be padded into the management fee so there is more incentive for the management company to find long term tenants.
In truth, a good management company views the management fee, NOT the leasing fee as the primary profit center. This is why leasing fees as a stand alone service (meaning without other property management services) are typically much higher (75-100% of first months rent). A transparent fee structure is laid out in such a way that high tenant turnover hurts, rather than rewards the management company. The only time this is not the case is when the fee is excessive, or there are significant vacancy fees. In the event that you are fortunate enough to have a long term tenant, you will benefit by not having to pay a leasing commission that is padded into the monthly management fee.
Good questions to ask:
How much is the leasing fee?

This ranges from 25% to 100% of the first months rent, but 50% is pretty standard. Instead of charging a percentage, some firms charge a flat fee or a percentage of the gross amount for which the lease is written.

Does their leasing fee decrease or get waived if it takes them an unreasonably long time to find a tenant?

Is the leasing fee structured in a way that provides the firm incentive to bring in reliable tenants?

This usually either means a full or partial refund (sometimes pro-rated) in the event that the tenant is evicted, or breaks their lease within 12 months of the original move in date. Some firms have a policy of only charging this fee once per 12 months per unit which has the same affect.

Do they use leasing agents? If so, what will you have to pay them in the event they find you a tenant?

Do they require exclusivity in advertising, or can you advertise the unit as well? If you find the tenant do you still pay the fee?

Are there any restrictions or extra charges for showings (they only do X number a week, or not on weekends etc.)?
This list is incomplete. To read about the rest of the property management fees you may encounter read part II.
Next: Property Management Fees - Part II.
Back to Hiring a Property Management Company - The Complete Guide.
Find and compare property managers from Phoenix to Los Angeles and everywhere between. Start searching today.
Are you a quality property manager?