TrueDoor Property Management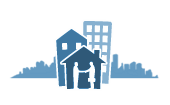 TrueDoor Property Management
TrueDoor started in 2008 and we now manage 800+ rental homes, condos, and apartments in Orange County. Better Management backed by our Guarantees, making you more $$$ money $$$ with less drama.
https://www.youtube.com/watch?v=UT22YFzjpzo
Whether your an investor or just inherited the famliy home, TrueDoor helps Owners of real estate manage rental properties in Orange County. Being a landlord can be painfully awkward and full of contention. Doing it well takes years of experience, don't make the rookie mistakes and hire a team that you you can trust. Our clients rely on us to find great tenants at the best rents in Orange County.
We have the most sophisticated tools and systems to insure our Clients lease up experience is the fastest in our industry:
3D Virtual Showings
Youtube Video Walkthroughs
More paid advertising than our competitors at no cost to you
The Most visited website for rentals in Orange County
High Security Self Showings
Check out these videos to fully understand our process and understand why my more investors choose us over all our competitors:
https://www.youtube.com/watch?v=eqE710tiFQQ
https://www.youtube.com/watch?v=EXTilS6ybsI
https://www.youtube.com/watch?v=6iPfdrzFeLM
Quick Facts
In business under this name: 15 years
Company size: 10 to 20 employees (full time)
We manage the following property types:

Single Home or Condo (valued under $250k)
Single Home or Condo ($250 to $500k)
Single Home or Condo ($500k to $1 Mil.)
Single Home or Condo (Over $1 Mil.)
Multi-Family (2-4 units)
Multi-Family (5-19 units)
Multi-Family (20-99 units)
Multi-Family (over 100 units)

We manage properties in: