Zeus Living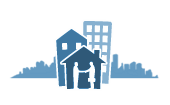 Zeus Living
We sign the lease with you for 2-years or longer, we guarantee you get paid the same amount every month. We design, furnish, and maintain your property for our corporate tenants. Unlike other property managers, you can be assured our primary interests are always aligned with yours.
We've dramatically simplified property management for landlords.
Managing rental properties should be as easy as managing your stock portfolio. As an investor, all you should worry about is deciding what properties to own and then let someone else handle the rest.
Zeus is that someone else. We take over the primary risk and headache of property ownership, getting and managing tenants, so all you have left to do is sit back and collect rent.
What we offer:
Guaranteed rent regardless of vacancies
High-quality corporate tenants
Frequent monitoring of your property
Expertly cleaned, touched-up, and furnished
Designer furnishing and accessories
What we don't do: vacancy fees, turnover costs, maintenance markups, hidden management fees.
Quick Facts
In business under this name: 8 years
Company size: 20 to 50 employees (full time)
We manage the following property types:

Single Home or Condo ($500k to $1 Mil.)
Single Home or Condo (Over $1 Mil.)
Homeowners Association (2-49 units)
Homeowners Association (50-99 units)
Homeowners Association (over 100 units)
Condominium Association (2-49 units)
Condominium Association (50-99 units)
Condominium Association (over 100 units)
Multi-Family (2-4 units)
Multi-Family (5-19 units)
Multi-Family (20-99 units)
Vacation (1 unit)
Vacation (2-4 units)

We manage properties in: