CLM Property Management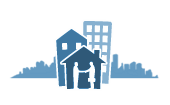 CLM Property Management
CLM Property Management Seismic Retrofitting experts When you select CLM to manage your property, you are selecting an experienced real estate team and partner, fully licensed by the California Bureau of Real Estate that can provide the following quality real estate management
Company Description
Our full service property managementoffers:
Professional and timely financial reporting tailored to your specific needs
Timely inventory and takeover reporting of assets
Expertise in evictions of non-paying occupants
Value added management to maximize the value of the real estate asset
Preparation of detailed operating budgets
Cost effective in-house maintenance to reduce and manage rehabilitation costs
Preventative maintenance, code violation abatement & compliance services
Brokerage
Knowledgeable and experienced in the fiduciary sales process including court confirmation for single family homes, condominiums, apartment buildings, retail, office and land.
Provide detailed Broker Opinion of Values for all asset classes
Extensive disposition marketing at no cost to the estate including, but not limited to, direct mail and email campaigns to investors and brokerage community, social media and internet listings.
We understand and thoroughly review title reports to facilitate a smooth transaction
Management of the sales process from start to finish
Seismic Retrofitting
Thinking of getting earthquake insurance? Give some serious thought to seismic retrofitting. Don't just insure your home against earthquakes. Retrofit so you can prevent major earthquake damage.
Seismic retrofitting strengthens your foundation so your home is better equipped to withstand the violent shaking of an earthquake. This can mean significant savings on earthquake damage repair costs. More importantly, seismic retrofitting will give you peace of mind because you'll know your home can keep your family safe and secure against the next earthquake
Quick Facts
In business under this name: 22 years
Company size: 10 to 20 employees (full time)
We manage the following property types:

Multi-Family (5-19 units)
Multi-Family (20-99 units)
Multi-Family (over 100 units)

We manage properties in: