Superior Luxury Property Management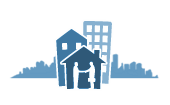 Superior Luxury Property Management
First Month of Property Management FREE. Match and beat policy on all competitors. Local, onsite property management service. Superior Agents..Superior Results
Company Description
Did you know not all property managers are licensed? Florida statues does not require a property manager to be local or licesned. What does this mean for you? A unkowledable property manager can get you in legal suites with tenants and associations. Most property manager are not aware of Florida statues 475. Superior Luxury Property Managers are backed by 12 years of Real Estate Broker Experiance.
Many property management companies over promise and under deliver. We treat all homes, as our own. We will be honest in the value and possibilities of your property. Our manage properties range from Single Family Homes to Multi Unit Communities; we also offer full management services to Home Owner Associations. Our company is affiliated with RAGFL (Realtor Association of Greater Fort Lauderdale), NAR (National Association of Realtor), The MLS (Multiple listing Service), PPM Licesned ( professional property managers) and Designated Realtors on staff.
Our goal is to price the property at highest market value (once hired we will provide you a CAM of all rentals in your area)
Creative marketing to fill vacant homes faster
Professional for rent sign
Create On line Brochures to advertise
Advertise on Zilliow
Place the property on 20 relocating high volume website
Place the property on the MLS
Place the property on Realtor.com
Priority Showings of your property over MLS saturation
Weekly updates on the status of your property
Inform you of all needed adjustments to the property to be in rentable condition
Lease composure with FL statues 475
Negotiation of vendors for repairs
Enforcement of rent and lease terms
Eviction Procedure handle professionally
Quarterly walk through of the properties
Monthly reports to all Landlords
Overseeing all vendors of the property
All interested applicants must undergo a nationwide screening process
Rental History
Employment verification
Nationwide Credit Screening
Nationwide Eviction Screening
Nationwide Criminal Background
Income to debit ratio consideration
Superior Luxury Property Management is a Division of 1 Stop Realty and Property management. We are focused on superior property management services.
Superior Luxury Property Management offers Concierge Property Management Services. This is an elite service. Please inquire for details.
Quick Facts
In business under this name: 9 years
Company size: 6 to 10 employees (full time)
We manage the following property types:

Single Home or Condo ($250 to $500k)
Single Home or Condo ($500k to $1 Mil.)
Single Home or Condo (Over $1 Mil.)
Homeowners Association (2-49 units)
Condominium Association (2-49 units)
Multi-Family (2-4 units)
Multi-Family (5-19 units)
Multi-Family (20-99 units)

We manage properties in: