Tewlve Warriors Property Management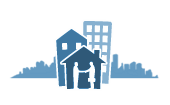 Tewlve Warriors Property Management
Twelve Warriors P. M offers a fresh approach to renting Out Your Property. When you entrust us with the management of your home or investment property, you can be sure you are in safe hands.
Company Description
Renting and leasing, appliction processing,
Credit checks, rent collection, eviction services, property maintenance.
?Inspect, and possibly change out HVAC filters,
Clean range hood filters, Test smoke/carbon dioxide detectors, Run water and flush toilets in unused spaces,
Clean out gutters Repair / replace damaged window screens
Hurricane preparedneaa,Renovation, reconstruction, vehicles maintenance, monthly maintenance.
Quick Facts
In business under this name: 13 years
Company size: 1 to 5 employees (full time)
We manage the following property types:

Single Home or Condo ($250 to $500k)
Single Home or Condo ($500k to $1 Mil.)
Condominium Association (2-49 units)
Multi-Family (5-19 units)

We manage properties in: