Herman's Management USA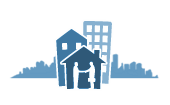 Herman's Management USA
We specialize in multifamily property management, aiming to maximize investment profits. We specialize in NYC regulations and HUD properties. But we also do market properties.
Company Description
We successfully manage several multi-family properties in the tri-state area, totaling 1200 units, at 27 sites. We do A to Z Property management, which includes but are not limited to the below
? Hire and train superintendents, field workers, and maintenance employees, and assign responsibilities based on individual strengths.
? Displays excellent leadership skills when managing each property's office staff and maintenance team.
? Consistently visits each site to ensure all operations are running smoothly and resolve any issue that comes up.
? Specializes in the affordable housing line, including receiving approval and maintaining compliance for MOR and REAC.
? Upon receiving responsibility for many NYC properties, the properties had many violations and penalties. By implementing effective strategies and going great lengths, we resolved all the violations and put the property in good standing.
? Ensures that properties comply with bank and insurance requirements upon inspection.
? Coordinates with vendor firms for property services and negotiates advantages agreements.
? Has extensive experience in ensuring compliance based on the requirements of the HPD (Housing Preservation Development), DOB (Dept of Building), DSNY, FDNY, and DOH.
? Specializes in managing NYC-based compliance requirements.
? Capably communicates and resolves issues with challenging tenants.
? Maintains a close watch on financial and operational performance to ensure good fiscal standing.
? We implement processes for all operations to run smoothly and efficiently.
? Continuously maintains industry knowledge and stays up to date by maintaining a vast network of connections in the industry.
? Oversaw key business decision-making plans to develop and enforce out-of-the-box strategies for success.
Quick Facts
In business under this name: 4 years
Company size: 10 to 20 employees (full time)
We manage the following property types:

Multi-Family (20-99 units)
Multi-Family (over 100 units)

We manage properties in: