Alvic Propery Management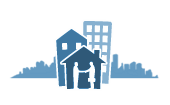 Alvic Propery Management
Alvic was started over 10 years ago when some landlords started noticing how effectively a single landlord managed his buildings. This single landlord was asked to manage other buildings and what followed was one of the most responsive and effective management companies in the New York City area.
Company Description
Alvic Property Management
Alvic Property Management focuses on the management of multi-family buildings, cooperatives and condominium associations in New York City.
Our Story
Our story is simple, it all started with one man who purchased a building that no one else wanted. The building was in disrepair, the tenants did not pay rent, and every agency in the city had a placed a violation on it. One problem at a time he solved the issues clearing violations, repairing the building, and helping tenants apply to government programs, until the property began generating a profit. When other property owners in the neighborhood noticed his work, they started to seek his services. Over a
decade later, the building is Alvic's home, and we help 100s of property owners manage their investment.
Our Team
Alvic Property Management brings together a team which collectively composes over 100 years of property management experience across over 25,000 units in the NYC area.
As cooperative, condo and multi-family property owners ourselves, we understand the risks and opportunities in the New York real estate market.
Our Services
Property Management
Project Management
Feability Studies
Management Consulting
Benchmarking
Energy Consulting
Water Management
Capital Allocation and Reserve Studies
Violation Management
Tenant Placement
Quick Facts
In business under this name: 23 years
Company size: 6 to 10 employees (full time)
We manage the following property types:

Homeowners Association (2-49 units)
Homeowners Association (50-99 units)
Homeowners Association (over 100 units)
Condominium Association (2-49 units)
Condominium Association (50-99 units)
Condominium Association (over 100 units)
Multi-Family (5-19 units)
Multi-Family (20-99 units)
Multi-Family (over 100 units)
Retail (under 9,999 sqft)
Retail (10,000 - 125,000 sqft)
Vacation (5-19 units)
Vacation (Over 20 units)

We manage properties in: