Sapphire Property Management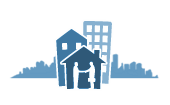 Sapphire Property Management
Full scale property management firm specializing in NYC Housing & Compliance Laws. Fixed or % based fees available. Modern, Organized management with online access to owners and investors in real time, 24/7. We handle everything from leasing vacancies to repairs and removing violations. Let's talk
Company Description
Sapphire Property Management is a New York based real estate management company that specializes in commercial and residential assets across the Northeast. We provide a full scale management platform that can be accessed by owners and investors in real time, 24/7 from anywhere in the world. We understand that management can be a hectic and confusing task at times, which is why we work hard to organize and simplify the process on our end so our clients can easily track their investments on their end.
INTEGRATION
The first step in a seamless transition is to understand the current situation of the property. We begin by integrating tenant profiles, rent history and common expenses into our system. Integration consists of creating a profile for each tenant and uploading a working history of all their prior payments, signed leases and any other pertinent information that we will need going forward.
RENT COLLECTION
Once we have created a working database for each tenant, we will provide 4 options to pay rent:
1 - Mail-In Payments - Tenants will always have the option to bring in or mail in payments to the office for processing. Payments will be processed and deposited into any account specified by the owner. (If owners would like to collect rents instead, we can accommodate that as well).
2 - Online Payments - Our online platform can allow tenants to create a personalized login for their unit and deposit rents directly from their bank accounts into ours, without a fee.
3 - Payment Centers - Through the use of our management system, Appfolio, tenants who prefer to pay cash can walk into any one of hundreds of local merchants (CVS, Walgreens, 7-Eleven etc) and pay their rents securely with receipt and confirmation.
4 - Payment Pick Up - Although unconventional, we do afford the opportunity for tenants to have the rent picked up once a month.
EXPENSES
All monthly expenses are sorted, organized by category and scanned into our online platform to be accessible at any time. Once payments are made, payment information is attached to the corresponding bills for future reference. Owners can choose to automate regular monthly payments or to be notified prior to.
ARREARS
Once the tenant profiles have been updated with the payment histories, we will assess which tenants owe back rent and we can start working with the tenants, programs and court proceedings to start collecting on those outstanding arrears.
REPAIRS
As management, we will be the primary point of contact for tenants in case of repairs and emergencies. We will coordinate with vendors and contractors to facilitate common repairs throughout the building. If the owners would like us to use their vendors or contractors instead, we can accommodate that as well. Management of major renovations & construction will be subject to a separate fee as specified below.
VIOLATIONS
If violations are issued to the property, we can oversee the work needed to remedy the situation as well as the paperwork to remove the violation completely. We are well versed in expediting processes for HPD, AEP, DOB, ECB, FDNY and many other NYC OATH violations. Violation removal and expediting services are subject to a separate fee as specified below.
COMPLIANCE
NYC, among other municipalities, requires a number of annual compliance forms and inspections to be submitted at different times and dates. These include but are not limited to Yearly Building Registrations, Annual Boiler Inspections, FDNY Inspections, Insurance & Bank Inspections etc. Compliance forms are billed at a set fee as specified below.
BANK FINANCIALS & REPORTING
As a courtesy to our clients, we send out a report at the end of each month giving a personal breakdown of the status of the building and everything that had transpired. The report will also include the income and expenses for that month for the owners, their investors and their accountants to follow along. We are also able to provide banks and investors monthly, quarterly or annual reports regarding the current state of the building. Many of which are required by lenders. There is no additional charge for this service.
ONLINE DATABASE
We strongly believe in transparency and accessibility for all of our owners at any time. We have integrated an online database which gives each owner access to scanned copies of every check, money order, invoice, bill and receipt that comes into our office. These are sorted, organized and attached to their corresponding bills or payments to allow owners to easily keep track of their finances. We want our owners to have peace of mind that their property is being maintained with the utmost levels of care and scrutiny that they expect for their investments.
Thank you for considering Sapphire Property Management, we look forward to working with you. References are available upon request.
Quick Facts
In business under this name: 6 years
Company size: 1 to 5 employees (full time)
We manage the following property types:

Homeowners Association (2-49 units)
Homeowners Association (50-99 units)
Homeowners Association (over 100 units)
Condominium Association (2-49 units)
Condominium Association (50-99 units)
Condominium Association (over 100 units)
Multi-Family (5-19 units)
Multi-Family (20-99 units)
Multi-Family (over 100 units)
Office (10,000 - 125,000 sqft)
Office (over 125,000 sqft)
Retail (10,000 - 125,000 sqft)
Retail (over 125,000 sqft)
Vacation (1 unit)
Vacation (2-4 units)
Vacation (5-19 units)
Vacation (Over 20 units)
Mobile Home Community ()
Hotel or Resort ()
Parking Garage ()

We manage properties in: