Four Keys Property Management Services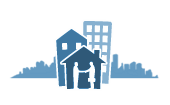 Four Keys Property Management Services
Four Keys Property Management specialize in managing single-family homes, town homes, and apartments complexes. We take all of the hassle of managing your property so that you can focus on more important things! Whether you own a one or multiply properties we have the right solutions for you!
Company Description
Four Keys Property Management is a full service property management company that provides services for owners that has single-family homes, townhomes and apartments complex. We secure qualified tenants when renting your property as quick possible to insure your return on investment is meet! We do a property review and analysis to make sure that you are receiving the fullest amount of rent in the area your property is in!
We utilize many different resources when advertising your property such as:
Advertising on company website
Yard Sign
Internet Advertisement
Tenant Referral Program
Multiple Listing Service
Local newspaper
Tenant Search
Each tenant goes through a background check to insure not only safety to that your assets but to your community as well. Our background includes but not limited to:
National Terrorist Action List
Civil search for any evictions or litigation
Criminal search for any felonies
Sexual predators search
Credit check
Employment verification
Rental check for previous 5 years
Cross reference addresses from application against credit report
Social Security Number verification
Leasing Your Property
All leases are annual leases based on the approval of owners. Security deposits will be collected up on signing of lease and held in an Escrow Account. Leases are clearly defined that explain the responsibility of the tenant.
Collection and Distribution of Rents
All collections of rent is due by the 5th of the month. We process payments twice a month. Owners should receive payments by the 15th of the month. We make it our requirement to collect all rent money on time each month to insure that Owner's received their rent payment in a timely matter as this is very important to our organization.
Maintenance and Inspection
Four Keys Property is on call 24 hours a day, 7 days a week for all maintenance emergencies. All emergencies are handled quick and in a timely and cost efficient manger. All other request are handled through our online portal and emailed to us. We provide quarterly property inspection to ensure that assets is property taking care of and tenants are in compliance with their lease agreement.
Management Fee
Our management fee is 10% of monthly rental amount for residential property and for apartments it is. If there is no tenant occupying the property you pay nothing! We make every effort to make sure that your property is leased up!
Accounting
We have a full service accounting department that will make sure that all bills and mortgage payment are paid on time each month. Owner's may set up requirement on handling any large dollar items and may require prior approval before paying. Insure that all approved vendors and paid in a timely matter. This also includes any property tax, insurance, and any other needs that the owner may require. We issue all 1099, financial reporting, and any other reporting that the owner of the property require.
We bring excellence in renting your property! We know you want a property management company that will treat your property as if it is their own!
Contact us today for a free quote!
Quick Facts
In business under this name: 8 years
Company size: 1 to 5 employees (full time)
We manage the following property types:

Single Home or Condo (valued under $250k)

We manage properties in: