My Rent Source, LLC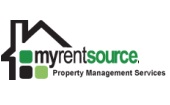 My Rent Source, LLC
** 11+ years of experience! We answer our phones & provide outstanding customer service! Ask about our Tenant Guarantee! - We offer a full turnkey management solution, no up charges on repairs, extensive tenant screening, direct deposits and real property inspections.
Company Description
General Overview of Our Services:
Screen prospective tenants (credit report, criminal background check, eviction report, employment verification and rental history verification). Collect your rents and disburse funds via direct deposit into your bank account or client preferred deposit method. Maintain your property in the most cost effective ways by performing and supervising maintenance. Respond to both landlord and tenant questions in a timely fashion.
Tenant Procurement:
• Advertising via Yard Sign, Our Website, Craigslist, GA MLS & over 100+ online sites.
• Show property to prospective tenants
• Review and Screen applications (process credit, criminal & eviction screening reports)
• Collect and hold 1-month security deposit in a GREC approved escrow account
• Sign a 12 month minimum lease agreement with tenant
Monthly Management:
• Collect monthly rent payments and take all maintenance phone calls
• No management fees until we secure a qualified tenant
• Call to get approval for needed repairs exceeding $250.00
• Manage subcontractors who perform repairs ensuring quality and timeliness.
• Pay subcontractors and send copies of invoices to the homeowner with receipts.
• Organize with tenant entry to the home when repairs or inspections are needed.
• Perform regular property inspections
Enforcement:
• Send late notices on the 6th of each month
• Apply $100.00 dollar late fee on the 6th and $10.00 dollars per day until paid in full
• File for eviction if the rent has not been paid
• Represent the home owner in court for the eviction
• Follow local eviction rules and court proceedings.
• We report ALL payment activity to Experian RentBureau every month
Pricing Structure:
• Tenant procurement equal to 1st month's rent or $500 (whichever is more)
• We never charge a management fee until the property has been rented
• 8% to 10% of the rents collected each month ($50.00 dollar minimum) * Multi property discounts are available
• Owner funds are processed on the 10th and 20th of each month
Reporting (monthly/yearly):
MRS has the ability to provide a wide range of monthly or yearly reports for our owners. Reports including but not limited to: Balance Sheet, Cash Flow, Income Statement, Gross Potential Rent, Guest Card Report, Tenant Ledger, etc.
Quick Facts
In business under this name: 19 years
Company size: 6 to 10 employees (full time)
We manage the following property types:

Single Home or Condo (valued under $250k)
Single Home or Condo ($250 to $500k)
Multi-Family (2-4 units)
Multi-Family (5-19 units)
Mobile Home Community ()

We manage properties in: