Peach State Property Management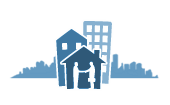 Peach State Property Management
Peach State Property Management is the leading provider of property management services in the Greater Atlanta area. We leverage technology in how we market as well as how we operate day to day eliminating antiquated issues that cause other companies to charge more.
Company Description
Peach State Property Managemet offers the best in property management services in North Georgia.
Royce Munn has worked in Real Estate and Property Management for over ten years. After many years of learning the industry, he finally decided it was time to branch out on his own. As a licensed Georgia and Florida broker, he is determined to use his knowledge and ambition to correct problems that plague other companies in the area. Royce grew up on the Northside of Atlanta and attended Cherokee High School. Royce attended the University of Georgia and finalized his B.S. of Finance and minor in Business Law at Kennesaw State University.
Property Management only $99 a Month! We charge ZERO upfront fees! Flat management fees! Costs NOTHING to get started!
Tenant Marketing
Tenant Screening
3D Walkthrough/Marketing
Maintenance
Inspections
Accounting
Eviction Services
Quick Facts
In business under this name: 4 years
Company size: 1 to 5 employees (full time)
We manage the following property types:

Single Home or Condo (valued under $250k)
Single Home or Condo ($250 to $500k)
Single Home or Condo ($500k to $1 Mil.)
Single Home or Condo (Over $1 Mil.)
Multi-Family (2-4 units)
Multi-Family (5-19 units)
Multi-Family (20-99 units)
Multi-Family (over 100 units)

We manage properties in: