Find property management in Delray Beach, FL
Learn what to look for, compare Delray Beach management companies, and get free quotes.
The response from my new manager was super and I expect a great working relationship with her company. - Rhonda M.
Delray Beach Property Managers (33)
Showing all property managers in Delray Beach. Describe your property to show only the managers who offer the services you're looking for.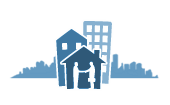 - Gaby's passion for property management began in 2012, when she purchased her first multi-unit rental property. She learned the ins and outs of property management while growing her portfolio & ... View full company profile
Offices in multiple locations
- We offer comprehensive property management services to make your rental property experience simple and profitable. If you own, or are thinking about purchasing rental property in Coral Springs an... View full company profile
Offices in multiple locations
- Property Management Made Simple. Our value driven platform gives both tenants and owners control. We provide concierge and Home Watch services. Tenants always have service just a phone call awa... View full company profile
Offices in multiple locations
- GGC Real Estate Group is a full service property management firm serving both Palm Beach & Broward Counties. We specialize in all types of residential Real Estate from Single Families, Condos to ... View full company profile
Offices in multiple locations
- We're First choice For Management Solution . No more losing money on your rental property . Ibero Property Management is the answer for you !! View full company profile
1551 Forum Palce Suite 300 C
West Palm Beach, FL 33401
- Management Miami specializes in the management of investment properties covering Miami-Dade & Broward Counties. We serve all type of properties, Residential and Commercial. Our rates our very com... View full company profile
Offices in multiple locations
- Real Property Management Miami Metro is a full-service property management company specializing in rental properties, condos, single family homes and multi-unit buildings in South Florida. View full company profile
Offices in multiple locations
- Hello, my name is Fabio with Property Management Inc. We are a local company providing property management services for Home Owners, Investors, Commercial property Owners and even Home Owner's As... View full company profile
Offices in multiple locations
- Icon Realty, attorney owned and operated, offers a full range of residential property management and real estate services tailored to current and prospective investors and homeowners in South Flo... View full company profile
Offices in multiple locations
- LOCAL EXPERTISE. REPUTATION. CLIENT COMMITMENT. SERVICE. Our award-winning Certified Property Manager and HVAC Certified Maintenance Technicians allow us to bring a large apartment community qua... View full company profile
Offices in multiple locations
- Full-service real estate company equipped with a wide range of services tailored to your unique set of circumstances. Problems arise faster than solutions are implemented unless you have a local,... View full company profile
Offices in multiple locations
- Fairman & Associates, Inc. is a diversified property management company specializing in commercial office buildings, shopping centers, office condominiums and single-family residences throughout ... View full company profile
Offices in multiple locations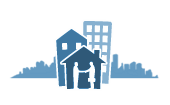 - Property Management, Inc. (PMI) was established in 2008 and is the fastest-growing property management company in the nation. Their well-defined processes provide all the tools and resources nee... View full company profile
7890 Ridgewood Drive
Lake Worth, FL 33467
Danon Management Group
401 W. Atlantic Avenue Suite R 12, Delray Beach, FL 33444
Taylored Property Management, LLC
777 E. Atlantic Ave Suite C2 358, Delray Beach, FL 33483
Stor-Rite Systems
1880 Dr. Andres Way Ste. B, Delray Beach, FL 33444
Arbors
1690 S Congress Ave # 208, Delray Beach, FL 33445
JMD Properties
904 SE 5th Ave , Delray Beach, FL 33483
Pointe Management Group Inc
75 NE 6th Ave # 206, Delray Beach, FL 33483
Huntington Pointe Clubhouse
6251 N Oriole Blvd , Delray Beach, FL 33484
Castle Management
5850 W Atlantic Ave , Delray Beach, FL 33484
Paramount Real Estate Svc Inc
5150 Linton Blvd # 430, Delray Beach, FL 33484
Milestone Properties Inc
200 Congress Park Dr # 103, Delray Beach, FL 33445
Phil Cittadino Management Inc
14000 S Military Trl # 204c, Delray Beach, FL 33484
Janoura Realty & Management
7499 W Atlantic Ave # 214, Delray Beach, FL 33446
Ocean City Lumber Co
220 NE 1st St , Delray Beach, FL 33444
Aspen Leaf Realty Inc
750 Egret Cir , Delray Beach, FL 33444
VIP Property Management
525 SE 6th Ave , Delray Beach, FL 33483
Diamond Property Management
6290 Linton Blvd , Delray Beach, FL 33484
Beach House Management
777 E Atlantic Ave , Delray Beach, FL 33483
Mor Property Management
100 E Linton Blvd # 205a, Delray Beach, FL 33483
Lang Management
8892 152nd Pl S , Delray Beach, FL 33446
Ocean Properties
1001 E Atlantic Ave # 202, Delray Beach, FL 33483