Find property management in Broomfield, CO
Learn what to look for, compare Broomfield management companies, and get free quotes.
The response from my new manager was super and I expect a great working relationship with her company. - Rhonda M.
Broomfield Property Managers (50)
Showing all property managers in Broomfield. Describe your property to show only the managers who offer the services you're looking for.
Offices in multiple locations
- Our well established real estate agency has been meeting the property management needs of the North, East & Central Metro Denver communities since 1984. With over 30 years of experience along wit... View full company profile
Offices in multiple locations
- Keyrenter has been recognized by the Better Business Bureau and many more prestigious business organizations as a successful property management company. We have hundreds of properties under our ... View full company profile
2600 W 29th Ave Unit B
Denver, CO 80211
- From transition, marketing, leasing, maintenance and tenant retention, we have the systems, personnel, knowledge and expertise that you should demand from your property management company. It is ... View full company profile
Offices in multiple locations
- Empire Realty is a full-service boutique, property management and real estate firm unlike the rest. We offer all the bells and whistles that you expect highly polished marketing and advertising t... View full company profile
12835 E. Arapahoe Rd, #330
Centennial, CO 80112
P.O. Box 740577
Arvada, CO 80006
- An Inc. 5000 Business! Single Family Homes & Condos & Apartments professional PROPERTY MANAGEMENT company with office locations throughout the United States; providing quality services for over a... View full company profile
7900 East Union #1160
Denver, CO 80237
- Classic Property Management specializes in the management of homeowner associations and commercial property. View full company profile
Offices in multiple locations
- LCP Management provides property management, asset management and consulting. With over 100 combined years of experience in virtually every property type, we understand the complexities of real p... View full company profile
5711 S. Nevada Street
Littleton, CO 80120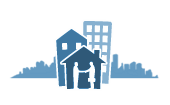 - PMI Incline is an all-inclusive vacation property management service to ensure you and your guests have the most wonderful, and enjoyable experience. We accomplish this goal by accommodating ever... View full company profile
11990 Grant Street
Thornton, CO 80233
Properties Plus LLC
550 Zang Street , Broomfield, CO 80021
Colorado Realty
11001 W. 120th Avenue Suite 400, Broomfield, CO 80021
Highland Realty
11145 Sheridan Blvd Suite 30, Westminster, CO 80020
Freedom Realty
9035 Wadsworth PKWY Suite 2000, Westminster, CO 80021
Proformance Real Estate Services
9035 Wadsworth Blvd. #2000, Westminster, CO 80021
Real Estate Advantage, LLC
PO Box 7431 , Westminister, CO 80021
Capital Consultants Management Corporation
16151 Lowell Blvd , Broomfield, CO 80023
MSI, LLC
390 Interlocken Cres Ste 500, Broomfield, CO 80021
MSI, LLC
390 Interlocken Cres Ste 500, Broomfield, CO 80021
MSI, LLC
390 Interlocken Cres Ste 500, Broomfield, CO 80021
MSI, LLC
390 Interlocken Cres Ste 500, Broomfield, CO 80021
MSI, LLC
390 Interlocken Cres Ste 500, Broomfield, CO 80021
MSI, LLC
390 Interlocken Cres Ste 500, Broomfield, CO 80021
MSI, LLC
390 Interlocken Cres Ste 500, Broomfield, CO 80021
MSI, LLC
390 Interlocken Cres Ste 500, Broomfield, CO 80021
MSI, LLC
390 Interlocken Cres Ste 500, Broomfield, CO 80021
MSI, LLC
390 Interlocken Cres Ste 500, Broomfield, CO 80021
Capital Consultants Management Corporation
3624 Parkside Center Dr , Broomfield, CO 80023
MSI, LLC
390 Interlocken Cres Ste 500, Broomfield, CO 80021
MSI, LLC
390 Interlocken Cres Ste 500, Broomfield, CO 80021
MSI, LLC
390 Interlocken Cres Ste 500, Broomfield, CO 80021
MSI, LLC
390 Interlocken Cres Ste 500, Broomfield, CO 80021
MSI, LLC
390 Interlocken Cres Ste 500, Broomfield, CO 80021
MSI, LLC
390 Interlocken Cres Ste 500, Broomfield, CO 80021
MSI, LLC
390 Interlocken Cres Ste 500, Broomfield, CO 80021
MSI, LLC
390 Interlocken Cres Ste 500, Broomfield, CO 80021
MSI, LLC
390 Interlocken Cres Ste 500, Broomfield, CO 80021
MSI, LLC
390 Interlocken Cres Ste 500, Broomfield, CO 80021
MSI, LLC
390 Interlocken Cres Ste 500, Broomfield, CO 80021
MSI, LLC
390 Interlocken Cres Ste 500, Broomfield, CO 80021
MSI, LLC
390 Interlocken Cres Ste 500, Broomfield, CO 80021
MSI, LLC
390 Interlocken Cres Ste 500, Broomfield, CO 80021
MSI, LLC
390 Interlocken Cres Ste 500, Broomfield, CO 80021
MSI, LLC
390 Interlocken Cres Ste 500, Broomfield, CO 80021
FLS Inc
7180 W 117th Ave # F, Broomfield, CO 80020
CB Richard Ellis
10155 Westmoor Dr # 105, Westminster, CO 80021
Cushman & Wakefield Inc
11080 Circle Point Rd # 420, Westminster, CO 80020
Prokopiak Management Co
13700 Troon Ct , Broomfield, CO 80023
Management Specialists Inc
390 Interlocken Cres # 500, Broomfield, CO 80021
Highland Realty & Management
11145 Sheridan Blvd # 30, Westminster, CO 80020