All County Capital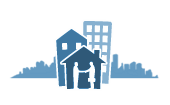 All County Capital
Local property manager focused on maximizing your long-term investment.
Company Description
Welcome to the All County Family
We're committed to your properties long-term performance. What does that mean? By partnering with us, you are gaining 30 years of experience in maximizing returns. We turn vacant homes into cash flow, we get strong rates in line with the market, and we care for the property to ensure it is in the best shape possible while minimizing unnecessary costs. In the long term, our owners know their two smartest investments are 1) the property they purchased and 2) hiring us to manage it for them!
Quick Facts
In business under this name: 4 years
Company size: 1 to 5 employees (full time)
We manage the following property types:

Single Home or Condo (valued under $250k)
Single Home or Condo ($250 to $500k)
Single Home or Condo ($500k to $1 Mil.)
Single Home or Condo (Over $1 Mil.)
Multi-Family (2-4 units)
Multi-Family (5-19 units)
Multi-Family (20-99 units)
Multi-Family (over 100 units)
Office (under 9,999 sqft)

We manage properties in: