Find property management in Longmont, CO
Learn what to look for, compare Longmont management companies, and get free quotes.
The response from my new manager was super and I expect a great working relationship with her company. - Rhonda M.
Longmont Property Managers (23)
Showing all property managers in Longmont. Describe your property to show only the managers who offer the services you're looking for.
- An Inc. 5000 Business! Single Family Homes & Condos & Apartments professional PROPERTY MANAGEMENT company with office locations throughout the United States; providing quality services for over a... View full company profile
7900 East Union #1160
Denver, CO 80237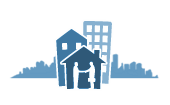 - We are a full service real estate asset management company providing responsive and professional property management services View full company profile
Offices in multiple locations
Offices in multiple locations
- Denver Metro's premier leasing and property management service. I specialize in helping you generate rental income by taking care of your Property Management needs. In addition to Property Manage... View full company profile
Offices in multiple locations
- Stop spending countless hours on the daily grind of Property Management. Let us do it instead. We're your team of virtual assistants that provide the services you need to survive — and thrive... View full company profile
Offices in multiple locations
- RowCal is The Smarter Way to HOA! With our team of subject matter experts and cutting edge technology, we are changing the way HOA management is done. From all-inclusive pricing to 30 day contrac... View full company profile
Offices in multiple locations
- Classic Property Management specializes in the management of homeowner associations and commercial property. View full company profile
Offices in multiple locations
Alert Realty & Investment Company
1132 Francis Street , Longmont, CO 80501
Crooked Creek Enterprises, LLP
2101 Ken Pratt Blvd Ste 200, Longmont, CO 80501
Flatiron Rock Management LLC
919 Snowberry St , Longmont, CO 80503
Greenbriar Management Co
PO Box 1718 , Longmont, CO 80502
Bowes Properties LLC
8775 Creg Rd , Longmont, CO 80503
PML Inc
1155 S Main St # 1-A, Longmont, CO 80501
Turner Realty
425 Coffman St , Longmont, CO 80501
Jensen Real Estate Svc Co
403 Karsh Dr , Longmont, CO 80504
Alert Realty & Investment Co
1132 Francis St , Longmont, CO 80501
A & G Property Management
1716 Main St # A, Longmont, CO 80501
David Macy Inc
655 S Sunset St # F, Longmont, CO 80501
Ute Creek Apartments
1100 E 17th Ave , Longmont, CO 80504
RMG Realty Inc
410 Main St , Longmont, CO 80501
Robert Drew
934 Snowberry St , Longmont, CO 80503
Prime Real Estate Management
2919 17th Ave # 204, Longmont, CO 80503
Property Management Plus
612 Mountain View Ave # A, Longmont, CO 80501