PREMIERE REAL ESTATE GROUP, LLC.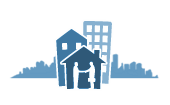 PREMIERE REAL ESTATE GROUP, LLC.
An integrated Real Estate firm providing professional Property Management and Brokerage services.
Company Description
At Premiere Real Estae Group, LLC. we understand that a well-maintained property produces the highest returns for owners - and we're commited to provide that to our clients
Resolve maintenance issues quickly and effectively.
Provide regular site visits to inspect the exterior functions and conditions of the property.
Produce detailed financial reporting and budgeting on a monthly basis. Provide long term capital planning and reserve projections.
Quick Facts
In business under this name: 6 years
Company size: 1 to 5 employees (full time)
We manage the following property types:

Single Home or Condo ($500k to $1 Mil.)
Single Home or Condo (Over $1 Mil.)
Homeowners Association (2-49 units)
Office (under 9,999 sqft)
Office (10,000 - 125,000 sqft)
Retail (under 9,999 sqft)
Retail (10,000 - 125,000 sqft)
Mobile Home Community ()

We manage properties in: