S&B Property management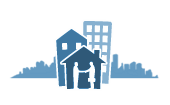 S&B Property management
S&B Property Management provides full-service residential property management with an emphasis on excellence in customer service. Our services include single unit homes, multi-unit properties and condominium associations along with a full range of services tailored to meet our client's Real Estate
Company Description
Tenant Move In
Confirm move in date with tenant
Review lease guidelines with tenant regarding things like rental payment terms and required property maintenance
Ensure all agreements have been properly executed
Perform detailed move in inspection with tenant and have tenants sign a report verifying the condition of the property prior to move-in.
Collect first/last months rent and security deposit if needed.
Rent collection
Receiving rent
Hunting down late payments
Sending out pay or quit notices
Enforcing late fees
Evictions
Filing relevant paperwork to initiate and complete an unlawful detainer action
Representing owner in court
Coordinating with law enforcement to remove tenant and tenants possessions from unit
Landlord/owner pays court fee, summons and constable fee. In case we need to use an attorney (complicated evictions) landlord/owner will have to pay attorney fee. We try to force the tenant to pay the fee, however, it doesn't always happen.
Legal
Advise in the event of a legal dispute or litigation
Refer owner to a qualified attorney when necessary
Understand and abide by the latest local, state and federal legislation that apply to renting and maintaining rental properties.
Inspections
Perform periodic inspections (Inside and outside) on a predefined schedule looking for repair needs, safety hazards, code violations, lease violations, etc.
Send owner periodic reports on the condition of the property
Financial
Provide accounting property management services
Make payments on behalf of owner (Mortgage, insurance, HOA dues, etc.)
Detailed documentation of expenses via invoices and receipts
Maintain all historical records (paid invoices, leases, inspection reports, warranties, etc.)
Provide annual reporting, structured for tax purposes as well as required tax documents including a 1099 form
Maintenance, Repairs, and Remodeling
Provide and oversee the maintenance crew (we don't pay for the maintenance)
Inspect unit and fill out a report on the property's condition when the client moves out
Provide tenant with a copy as well as estimated damages
Return the balance of the security deposit to the tenant
Forward any portion of the owner's portion of the tenant deposit to the owner or hold in owner reserves for repairs.
Tenant Move Out
Liaison with municipal law makers
24/7 callout service
Quick Facts
In business under this name: 11 years
Company size: 1 to 5 employees (full time)
We manage the following property types:

Multi-Family (2-4 units)
Multi-Family (5-19 units)
Multi-Family (20-99 units)
Multi-Family (over 100 units)

We manage properties in: