Florida Metropolitan, LLC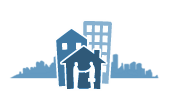 Florida Metropolitan, LLC
Florida Metropolitan is property management located in Tampa, Florida. We primarily manage small multi-family properties and retail shopping centers less than 15,000SF. We are a Florida Licensed Real Estate Agent, Community Association Manager & Property Manager.
Company Description
Florida Metropolitan, LLC is a property management company. A former police officer and female owned, the company is well versed in every facet of this industry. Our services include:
1. Management of several portfolios in the Greater Tampa Bay Area.
2. Maximize profit for property owners.
3. Tenant Marketing.
4. Tenant Screening,
5. Reasonable cost maintenance.
6. Routine inspections.
7. Accurate & transparent accounting.
8. Evictions when necessary.
Florida Metropolitan's fees are simple:
1. Single family homes and 10 multifamily homes or less: First month's rent and 10% of gross monthly income every month thereafter.
2. 11 to 50 units is 7.5% of gross monthly income.
3. 50 units or more 3% to 5% of gross monthly income depending on the amount of units.
4. Retail Shopping Centers are unique and dealt with on a case by case.
YOU WILL NOT FIND A MORE THOROUGH PROPERTY MANAGEMENT FIRM THAT MAXIMIZES PROFITS AND REDUCES EXPENSES.
Quick Facts
In business under this name: 2 years
Company size: 1 to 5 employees (full time)
We manage the following property types:
We manage properties in: