PMI PluriLux Realty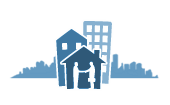 PMI PluriLux Realty
We help manage people, problems and property through our brand promise.
Company Description
We are a popular franchise company with a small town feel that currently manages associations in the West Florida area. We make property management manageable by delivering our brand promise of accurate accounting, honesty/integrity, accessibility, and highly effective communication.
We have made strong relationships with some of the leaders in property management software including association document storage and accessibility, accounting software and have made strong connections with local vendors to ensure regular maintenence and emergencies can be handled without long waits.
We are always current with state and local statutes and adhere to Community Association Institute best practices. Currently, PMI has made relationships with insurance companies to keep rates manageable and to ensure your biggest investment is insured.
Quick Facts
In business under this name: 1 years
Company size: 1 to 5 employees (full time)
We manage the following property types:

Homeowners Association (2-49 units)
Homeowners Association (50-99 units)

We manage properties in: