Find property management in Everett, WA
Learn what to look for, compare Everett management companies, and get free quotes.
The response from my new manager was super and I expect a great working relationship with her company. - Rhonda M.
Everett Property Managers (35)
Showing all property managers in Everett. Describe your property to show only the managers who offer the services you're looking for.
- Our property management team adds value to its clients' properties while maintaining low overhead costs. View full company profile
613 Market St
Kirkalnd, WA 98033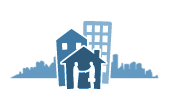 - Managing Properties in King and Snohomish Counties since 1996, T-Square Properties provides the best residential management services in the Puget Sound. Let us tell you about the optimal results... View full company profile
19125 North Creek Parkway, Suite 208
Bothell, WA 98011
- Plain and simple. The Joseph Group unlike any Property Management Company you have ever heard of. Our ability to make people "take action" has caused us to be one of the fastest growing Real Esta... View full company profile
Offices in multiple locations
- Northwest Premier Homes & Land is a full service property management and sales company serving Snohomish, Kitsap and King Counties. We are a leader in residential property management and we can h... View full company profile
Offices in multiple locations
- SJA Property Management is committed to providing the highest level property management services. We are dedicated to protecting our client's interests while maximizing their profits. View full company profile
16398 NE 85 St
Redmond, WA 98052
- Don't Overpay A Property Manager! At RentWatch, We Simplify Property Management and Automate Your Rent Collection with Core Service Packages Beginning at Only $29.95 Per Month. View full company profile
Offices in multiple locations
- Your trusted partner for all your Association needs. Exclusively serving Condominium & Homeowner Associations in WA State with over 20 years of experience and expertise. View full company profile
Offices in multiple locations
- Specializing in maximizing income return and maintaining investment property at the highest level. Experts in Tenant relations featuring full and comprehensive monthly accounting of property per... View full company profile
PO Box 1155
Lynnwood, WA 98046
- Northwest Lodgings is a vacation rental/property management company based in Lincoln City, OR with focus on providing unmatched vacation experiences for our guests, trust, comfort and revenue for... View full company profile
Offices in multiple locations
Lamoureux Property Management
1904 Wetmore Ave. , Everett, WA 98201
Coast Real Estate Services
2829 Rucker Avenue , Everett, WA 98201
Coast Real Estate Services
2829 Rucker Ave. Ste 100, Everett, WA 98201
Port Gardner Management
PO Box 1007 , Everett, WA 98206
Harbor Management, LLC
620 SE Everett Mall Way Ste 245, Everett, WA 98208
Windermere Property Management
7100 Evergreen Way Ste A, Everett, WA 98203
Windemere Property Management
7100 Evergreen Way Ste A, Everett, WA 98203
Port Gardner Management
2915 Colby Ave # B, Everett, WA 98201
Legacy Management Group
11314 4th Ave W , Everett, WA 98204
Lamoureux Real Estate
1904 Wetmore Ave # 101, Everett, WA 98201
MWK Intl LTD Inc
9930 Evergreen Way # X100, Everett, WA 98204
B & R Properties
1429 Broadway , Everett, WA 98201
Rental Management Co
7304 10th St SE # A, Everett, WA 98205
Metco Management Group
11627 Airport Rd # B, Everett, WA 98204
Murray Property Management
8115 Broadway , Everett, WA 98203
North Homes Realty Inc
13322 Highway 99 # 201, Everett, WA 98204
Rental Properties Nw
3101 111th St SW # M, Everett, WA 98204
Rainier Property Management Co
2707 Wetmore Ave , Everett, WA 98201
Snoco Properties
10012 4th Ave W , Everett, WA 98204
Preferred Property Mgmt Inc
606 W Casino Rd , Everett, WA 98204
Bluestone Properties
2520 Colby Ave # 101, Everett, WA 98201
Windermere Property Management
7100 Evergreen Way # B, Everett, WA 98203
Rental Connection Inc
1515 Pacific Ave # 102, Everett, WA 98201
Century 21 North Homes Realty
13322 Highway 99 # 201, Everett, WA 98204
M K Management LLC
PO Box 2587 , Everett, WA 98213
Hill Street Investment
PO Box 5459 , Everett, WA 98206