Find property management in Jersey City, NJ
Learn what to look for, compare Jersey City management companies, and get free quotes.
The response from my new manager was super and I expect a great working relationship with her company. - Rhonda M.
Jersey City Property Managers (39)
Showing all property managers in Jersey City. Describe your property to show only the managers who offer the services you're looking for.
- With mem property management, you have a team, not just a single property manager. Each property manager receives direct supports from both the regional manager and the President of mem property ... View full company profile
Offices in multiple locations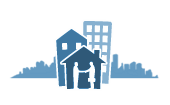 - Everything we do is focused on the ultimate goal of maximizing your cash flow and increasing the net value of their investments. From marketing to accounting to maintenance issues, we will develo... View full company profile
Offices in multiple locations
- Full service New Jersey real estate management firm, comprised of highly qualified professionals with extensive experience in property management, construction, financial advisory and administrat... View full company profile
Offices in multiple locations
- Cambridge is a full service property management company specializing in condominium and homeowner associations. View full company profile
Offices in multiple locations
- Everything we do is focused on the ultimate goal of maximizing your cash flow and increasing the net value of their investments. From marketing to accounting to maintenance issues, we will develo... View full company profile
1 Marine Plaza, Suite 304
North Bergen, NJ 07047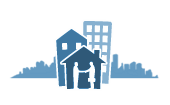 - Everything we do is focused on the ultimate goal of maximizing your cash flow and increasing the net value of their investments. From marketing to accounting to maintenance issues, we will develo... View full company profile
Offices in multiple locations
- ProRealty is a Full-Service property management and real estate brokerage firm that provides Homeowner Associations with a complete and holistic solution to managing their property. 5-Star rated ... View full company profile
Offices in multiple locations
- A High Quality, Low-Cost, Real Estate Management Company with over 25 years of experience in managing Co-Ops, Condos, and Rentals. View full company profile
Offices in multiple locations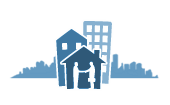 - We specialize in multifamily property management, aiming to maximize investment profits. We specialize in NYC regulations and HUD properties. But we also do market properties. View full company profile
Offices in multiple locations
- a full-service real estate management organization with over 46 years of success. Our growing portfolio of 10,000+ apartments and homes are heavily diversified from single family residences to mu... View full company profile
Offices in multiple locations
- Property management company based in Hoboken serving Hoboken, Jersey City as well as wider Hudson County. Come see why we're different at www.milesquarepm.com View full company profile
Hoboken
Hoboken, NJ 07030

- We are a professional Hotel, Condo-Hotel and Condominium Association Rental Program management company with more than 30 years of experience with an active, hands on approach to management. View full company profile
Offices in multiple locations
MEM Property Management Corporation
35 Journal Square Suite 1025, Jersey City, NJ 07306
Allamerican Appraisals
225 Saint Pauls Ave , Jersey City, NJ 07306
One O One Hudson Leasing Assoc
101 Hudson St # 1, Jersey City, NJ 07302
Squitieri & Fearon LLP
2600 John F Kennedy Blvd , Jersey City, NJ 07306
Metro View Realty LLC
56 Washburn St , Jersey City, NJ 07306
Grove Pointe Rentals
100 Christopher Columbus Dr #7 , Jersey City, NJ 07302
Salem Lafayette Assoc
94 Union St , Jersey City, NJ 07304
Rcp Property Mgmt
100 Shearwater Ct E , Jersey City, NJ 07305
Journal Square Restoration
4 Path Plz , Jersey City, NJ 07306
Mercury Properties LLC
1 Exchange Pl , Jersey City, NJ 07302
AJC Realty Exchange
321 Sip Ave , Jersey City, NJ 07306
Alexander Realty Co
3478 John F Kennedy Blvd # A, Jersey City, NJ 07307
Norman Ostrow Inc
880 Bergen Ave # 402, Jersey City, NJ 07306
El Pilon Restaurant
249 Monticello Ave , Jersey City, NJ 07306
Five Corner Plaza
665 Newark Ave # 409, Jersey City, NJ 07306
SJP Properties
95 Greene St , Jersey City, NJ 07302
A 1 Property Management
345 10th St , Jersey City, NJ 07302
Wells Management Co Inc
95 Christopher Columbus Dr , Jersey City, NJ 07302
MEM Property Management Co
PO Box 6457 , Jersey City, NJ 07306
Joseph A Del Forno Inc
493 Jersey Ave , Jersey City, NJ 07302
Hudson Equities Management
115 Christopher Columbus # 400, Jersey City, NJ 07302
Omni Asset Management LLC
26 Journal Sq # 16, Jersey City, NJ 07306
Alma GP Nj LLC
280 Marin Blvd , Jersey City, NJ 07302
Monastery Urban Renewal Assoc
259 Van Nostrand Ave # 2, Jersey City, NJ 07305
Urban Home Ownership Corp
336 Montgomery St , Jersey City, NJ 07302
Merit Distribution Ctr
279 Grove St , Jersey City, NJ 07302
Newport Office Tower
525 Washington Blvd , Jersey City, NJ 07310