Find property management in Hoboken, NJ
Learn what to look for, compare Hoboken management companies, and get free quotes.
The response from my new manager was super and I expect a great working relationship with her company. - Rhonda M.
Hoboken Property Managers (27)
Showing all property managers in Hoboken. Describe your property to show only the managers who offer the services you're looking for.
- A High Quality, Low-Cost, Real Estate Management Company with over 25 years of experience in managing Co-Ops, Condos, and Rentals. View full company profile
Offices in multiple locations
- Stop spending countless hours on the daily grind of Property Management. Let us do it instead. We're your team of virtual assistants that provide the services you need to survive — and thrive... View full company profile
Offices in multiple locations
- Cambridge is a full service property management company specializing in condominium and homeowner associations. View full company profile
Offices in multiple locations
- Full service New Jersey real estate management firm, comprised of highly qualified professionals with extensive experience in property management, construction, financial advisory and administrat... View full company profile
Offices in multiple locations
- With mem property management, you have a team, not just a single property manager. Each property manager receives direct supports from both the regional manager and the President of mem property ... View full company profile
Offices in multiple locations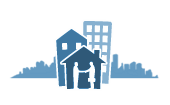 - Everything we do is focused on the ultimate goal of maximizing your cash flow and increasing the net value of their investments. From marketing to accounting to maintenance issues, we will develo... View full company profile
Offices in multiple locations
- Everything we do is focused on the ultimate goal of maximizing your cash flow and increasing the net value of their investments. From marketing to accounting to maintenance issues, we will develo... View full company profile
1 Marine Plaza, Suite 304
North Bergen, NJ 07047
- a full-service real estate management organization with over 46 years of success. Our growing portfolio of 10,000+ apartments and homes are heavily diversified from single family residences to mu... View full company profile
Offices in multiple locations

- We are a professional Hotel, Condo-Hotel and Condominium Association Rental Program management company with more than 30 years of experience with an active, hands on approach to management. View full company profile
Offices in multiple locations
- ProRealty is a Full-Service property management and real estate brokerage firm that provides Homeowner Associations with a complete and holistic solution to managing their property. 5-Star rated ... View full company profile
Offices in multiple locations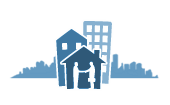 - Everything we do is focused on the ultimate goal of maximizing your cash flow and increasing the net value of their investments. From marketing to accounting to maintenance issues, we will develo... View full company profile
Offices in multiple locations
Hudson Property Management
PO Box 31 , Hoboken, NJ 07030
Monroe Center Management
720 Monroe St # C308, Hoboken, NJ 07030
Comparetto & Kenny
95 River St # 409, Hoboken, NJ 07030
Waterfront Management
PO Box 271 , Hoboken, NJ 07030
Applied Development Co
5 Marine View Plz # 500, Hoboken, NJ 07030
Sacci Management LLC
512 Madison St , Hoboken, NJ 07030
Louis Gelfand LLC
700 1st St # 1p, Hoboken, NJ 07030
Hope Management
PO Box 5057 , Hoboken, NJ 07030
Cassesa Management Inc
51 Newark St , Hoboken, NJ 07030
Fitz & Co Maintenance
520 Jefferson St , Hoboken, NJ 07030
Agra Realty Co
106 11th St , Hoboken, NJ 07030
Hoboken House Property Mgmt
916 Washington St # 2, Hoboken, NJ 07030
Red Bridge Property Management
PO Box 65 , Hoboken, NJ 07030
Imperial North America Mgmt
PO Box 6039 , Hoboken, NJ 07030
Total Property Concepts Inc
10 Church Twrs # 2, Hoboken, NJ 07030
Caulfield Real Estate
1016 Hudson St # 5, Hoboken, NJ 07030