Find property management in British Columbia
Learn what to look for, compare British Columbia management companies, and get free quotes.
The response from my new manager was super and I expect a great working relationship with her company. - Rhonda M.
British Columbia Property Managers (220)
Showing all property managers in British Columbia. Describe your property to show only the managers who offer the services you're looking for.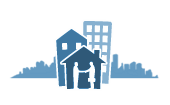 - Fully licensed brokerage specializing in property management for both furnished and unfurnished rentals as well as real estate trading View full company profile
Offices in multiple locations
Bljc Workplace Solutions Inc
4252 Commerce Cir 2, Victoria, BC V8Z 4M2
Sayward Property Management
1733 Sayward Rd , Sayward, BC V0P 1R0
Strata Plan Lms
5556 14 Ave B1, Delta, BC V4M 4E7
Weidner Investments
8503 85 Ave 100, Fort St. John, BC V1J 7G4
Congdon Construction Ltd
425 Quebec St 124, Victoria, BC V8V 1W7
Accent Property Management
3304 32 Ave 204, Vernon, BC V1T 2M6
Davis Realty Corp
3306 Henderson Rd , Victoria, BC V8P 5A7
Robco Group
1700 Savage Rd , Richmond, BC V6V 3A9
Top Producers Realty Ltd
33070 Fifth Ave , Mission, BC V2V 1V5
Goode Properties Inc
730 Stremel Rd 1, Kelowna, BC V1X 5E7
G E Twigg & Assoc Ltd
1010 8 Ave 5, Invermere, BC V0A 1K0
Colbrook Properties Dev Ltd
25 10Th Ave S , Cranbrook, BC V1C 2M9
Sun Village Investments Inc
6345 120 St 113, Delta, BC V4E 2A6
Land Co
659 Natal , Elkford, BC V0B 1H0
Strata Pro Property Management
8512 Main , Osoyoos, BC V0H 1V0
S D Woodman Management Ltd
12251 No 1 Rd 230, Richmond, BC V7E 1T6
Coast Realty Group Ltd
314 E Island Hwy , Parksville, BC V9P 2H1
Heritage Properties
506 Pandora Ave 203, Victoria, BC V8W 1N6
Dagny Development Corp
700 3Rd Ave W , Prince Rupert, BC V8J 1M4
Boardwalk Equities Inc
55 Bay St 102, Victoria, BC V9A 6X9
Plaza 33
301 Highway 33 W 21, Kelowna, BC V1X 1X8
Revelstoke Property Management
241 Viers Cres , Revelstoke, BC V0E 2S0
Li-Car Management Group
9908 96 Ave , Fort St. John, BC V1J 6X9
Cowan Properties Ltd
224 Pringle Farm Rd , Salt Spring Island, BC V8K 2Y2
Saanich Peninsula Realty Ltd
9711 Fifth St , Sidney, BC V8L 2W9
Boorman'S-Property Management
2045 Cadboro Bay Rd , Victoria, BC V8R 5G4
Homelife Glenayre Property Mgt
45269 Keith Wilson Rd , Chilliwack, BC V2R 5S1
Waskahikan Management Society
1224 Houston Lane , Prince George, BC V2L 5G2
Grace Point Square Mgt
115 Fulford-Ganges Rd 1204, Salt Spring Island, BC V8K 2T9
Century Group
5499 12 Ave , Delta, BC V4M 4H4
Royal Le Page Parksville
127 Alberni Hwy , Parksville, BC V9P 2G6
Bayview Properties Ltd
80 Saghalie Rd , Victoria, BC V9A 0B8
Able Property Maintenance
114 Huth Ave , Penticton, BC V2A 2Z9
Real Estate Appraisers Assn
175 2Nd Ave W 1, Qualicum Beach, BC V9K 1S7
Zaitek Realty Corp
15223 Pacific Ave 2, White Rock, BC V4B 1P8
Re/Max Anchor Realty
113 Second Ave W , Qualicum Beach, BC V9K 1T5
Fernie Central Reservation
802 2Nd Ave A, Fernie, BC V0B 1M0
Rupert Square Shopping Ctr Ltd
500 2Nd Ave W , Prince Rupert, BC V8J 3T6
Genica Development Corp
5986 Hunter Creek Cres , Chilliwack, BC V2R 0B7
Columbia Square Plaza
88 Tenth St 206, New Westminster, BC V3M 6H8
Pioneer Family Land Prtnrshp
351 Hodgson Rd , Williams Lake, BC V2G 3P7
Sunden Management Ltd
750 Fortune Dr 30, Kamloops, BC V2B 2L2
Morguard Investments Ltd
905 Gordon St , Victoria, BC V8W 3P9
Sterling Management Svc Ltd
10151 100 St , Fort St. John, BC V1J 3Y6
Devon Properties Ltd
2067 Cadboro Bay Rd 201, Victoria, BC V8R 5G4
Strata Plan Bcs 35
20540 66 Ave 102, Langley, BC V2Y 2Y7
Cliffs
4900 Okanagan Ave , Vernon, BC V1T 8S1
Gwaalagaa Naay Corp
226 Highway 16 , Queen Charlotte, BC V0T 1S1
Berezan Enterprises
19988 84 Ave 210, Langley, BC V2Y 3C2
British Columbia Housing Mgmt
4190 8Th Ave K, Port Alberni, BC V9Y 7S8
Total Concept Mgmt & Realty
1100 Island Hwy 303, Campbell River, BC V9W 8C6
Ocean Business Ctr
309 2Nd Ave W 385, Prince Rupert, BC V8J 3T1
Cowichan Estates Ltd
58 Station St 105, Duncan, BC V9L 1M4
Profile Properties Ltd
2331 Marpole Ave 108, Port Coquitlam, BC V3C 2A1
Richmond Property Group Ltd
1537 Hillside Ave 115, Victoria, BC V8T 2C1
Ultimate Vacations Inc
421 9 Ave N , Golden, BC V0A 1H0
Power One Realty
543 Martin St , Penticton, BC V2A 5L5
Highland Property Management
46 7Th Ave S , Cranbrook, BC V1C 2J1
Pemberton Holmes
780 Tolmie Ave 204, Victoria, BC V8X 3W4
Dynamic Property Mgmt Ltd
37885 2Nd Ave , Squamish, BC V8B 0R2
Duttons & Co Real Estate Ltd
364 Moss St 101, Victoria, BC V8V 4N1
Meadow Vale Shopping Ctr
19150 Lougheed Hwy 128, Pitt Meadows, BC V3Y 2H6
Bayview Strata Svc
141 Memorial Ave , Parksville, BC V9P 2G9
Quay Pacific Property Mgmt
535 Front St , New Westminster, BC V3L 1A4
Concise Strata Management Svc
1300 Gabriola Dr A, Parksville, BC V9P 2T5
B C Native Housing
1600 3Rd Ave 318, Prince George, BC V2L 3G6
Shaw Developments Ltd
9240 Corbould St , Chilliwack, BC V2P 4A5
P & C Property Maintenance
837 Old Esquimalt Rd , Victoria, BC V9A 4W9
Louwin Management Ltd
7011 Elmbridge Way 106, Richmond, BC V7C 4V5
Westland Properties
20626 Mufford Cres 100, Langley, BC V2Y 1N8
Dilworth Centre Administration
1640 Leckie Rd 200, Kelowna, BC V1X 7C6
Fernie Lodging Co
4559 Timberline Cres , Fernie, BC V0B 1M6
Coldwell Banker Horizon Rlty
1658 Commerce Ave 203, Kelowna, BC V1X 8A9
Milou Holdings Ltd
10114 Mcdonald Park Rd 210, North Saanich, BC V8L 5X8
Majestic Management Inc
299 Victoria St 800, Prince George, BC V2L 5B8
Richview Property Mgmt Svc
5640 Hollybridge Way 120, Richmond, BC V7C 4N3
Richardson & Co Notary Corp
13229 Henry Ave 104, Summerland, BC V0H 1Z0
Amos Realty
35841 97Th St , Oliver, BC V0H 1T0
B C Farm & Ranch Realty Corp
320 Okanagan Ave Se , Salmon Arm, BC V1E 1H6
Christina Lake Vacation Rental
1675 Santa Rosa Rd , Christina Lake, BC V0H 1E3
Graf Lock & Key
11077 64 Ave , Delta, BC V4E 1C3
Mitchell Island Industries Ltd
13811 Gilbert Rd , Richmond, BC V7E 2H8
Re/Max Front Street Realty
2 Front St , Penticton, BC V2A 1H1
David Burr Ltd
1037 Cloverdale Ave 200, Victoria, BC V8X 2T4
Paragon Maintenance
9532 Winchester Rd , Vernon, BC V1H 2E2
Universal Realty
5133 223A St , Langley, BC V2Y 2T9
Complete Residential Property
3267 Tennyson Ave , Victoria, BC V8Z 3P4
Locke Property Management Ltd
528 Main St , Penticton, BC V2A 5C7
Duncan Mall
250 Trunk Rd 1A, Duncan, BC V9L 2P2
Linda E Ross Property Mgmt Inc
387 Constance Ave , Victoria, BC V9A 6N2
Lifestyle Properties Ltd
1993 Columbia Ave , Rossland, BC V0G 1Y0
Meicor Realty Management Svc
917 Fitzgerald Ave B, Courtenay, BC V9N 2R6
Gateway Property Management
4295 Quentin Ave 2A, Prince George, BC V2M 5L2
Results Enterprises Inc
104-970 Mcmaster Way , Kamloops, BC V2C 6K2
Belmont Management Ltd
2300 Canoe Cove Rd 19, North Saanich, BC V8L 3X9
Westminster Centre
555 Sixth St 330, New Westminster, BC V3L 5H1
Century Villa Townhouses
215-1716 Willowbrook Cres , Dawson Creek, BC V1G 2P9
Croft Agencies Ltd
295 Guildford Way , Port Moody, BC V3H 5N3
Royal Le Page
679 Memorial Ave , Qualicum Beach, BC V9K 1T4
E Y Properties Ltd
3185 Tillicum Rd 200, Victoria, BC V9A 2B4
Gateway Property Management
124 Seymour St , Kamloops, BC V2C 2E1
Geo Strata Resources Inc
600 114 Ave , Dawson Creek, BC V1G 3A2
Castlerock Estates
2595 Ledgerock Crt , Invermere, BC V0A 1K6
Gibraltar Management Ltd
2840 Nanaimo St 201, Victoria, BC V8T 4W9
Nai Commercial Inc
569 Johnson St 200, Victoria, BC V8W 1M2
Hometime Realty
3547 Skaha Lake Rd 101, Penticton, BC V2A 7K2
Fraser Property Mgmt Realty
22374 Lougheed Hwy 1, Maple Ridge, BC V2X 2T5
First Landmark Strata
110 Mashie Cres , Vernon, BC V1H 1V8
Dark Matter Labs
633 Mccallum Rd 1, Victoria, BC V9B 6M1
Landquest Realty Corp
313 Sixth St 200, New Westminster, BC V3L 3A7
4 Seasons Commercial Realty
3275 Lakeshore Rd 200, Kelowna, BC V1W 3S9
Blackbrant Management Inc
780 York Pl , Qualicum Beach, BC V9K 2S7
North Columbia Trading Co Ltd
506 Railway Ave C, Enderby, BC V0E 1V0
Gug Enterprises Ltd
2963 Glen Dr 408, Coquitlam, BC V3B 2P7
Fairmont Creek Property Mgmt
4992 Fairmont Frontage Rd 2, Fairmont Hot Springs, BC V0B 1L1
Cariboo Trail Terrace
910 Cariboo Trail , 100 Mile House, BC V0K 2E0
Pace Property Management
455 Quebec St , Prince George, BC V2L 1W5
Columbia Property Management
388 1St Ave 101, Kamloops, BC V2C 6W3
Red Mountain Village Prprts
1007 Mountain View Rd , Rossland, BC V0G 1Y0
Coast Pacific Property Svc Ltd
576 England Ave 301, Courtenay, BC V9N 2N3
Cml Properties
180 Seymour St 200, Kamloops, BC V2C 2E2
Carlyle Holdings Ltd
2791 Highway 97 N , Kelowna, BC V1X 4J8
Baywood Property Management
2019 Oak Bay Ave , Victoria, BC V8R 1E5
Market Square
560 Johnson St 39, Victoria, BC V8W 3C6
Peak Property Management Inc
1046 Austin Ave 208, Coquitlam, BC V3K 3P3
Rio Can Property Svc Inc
32555 London Ave 354, Mission, BC V2V 6M7
Re/Max Commercial Realty
4311 Viking Way 270, Richmond, BC V6V 2K9
Washington Way Chalets
3966 Cobble Hill Rd , Cobble Hill, BC V0R 1L5
Coast Realty Group Ltd
1211 Cypress St , Campbell River, BC V9W 2Z3
Jawl Group
3350 Douglas St 100, Victoria, BC V8Z 3L1
Ty-Con Properties Ltd
2185 Austin Ave , Coquitlam, BC V3K 3R9
Okanagan Housecheck & Vacation
1768 Naramata Rd , Penticton, BC V2A 8T8
Pinetree Court
3100 Ozada Ave 34B, Coquitlam, BC V3B 2T5
Royal Le Page Revelstoke
101 2Nd St E B, Revelstoke, BC V0E 2S0
Tillyard Management Inc
910 Government St 36, Victoria, BC V8W 1X3
R & J Property Mgmt
1139 12Th St 101, Kamloops, BC V2B 7Z2
Belaire Apartments
11950 80 Ave , Delta, BC V4C 1Y2
Manor House Realty & Rental
1525 Bear Creek Rd 23, Kelowna, BC V1Z 3R6
Data Tech Business Ctr
1095 Mckenzie Ave 300, Victoria, BC V8P 2L5
Acd Realty Corp
510 Seventh Ave 200, New Westminster, BC V3L 5G8
Comox Valley Condominium Svc
301 Alpine St , Comox, BC V9M 1G1
Mission Hills Realty Property
32540 Logan Ave 1, Mission, BC V2V 6G3
Inside Out Property Management
4501 23 St , Vernon, BC V1T 4K7
Mayfair Court Ltd
8071 Ryan Rd , Richmond, BC V7A 2E4
Arcturus Realty Corp
45610 Luckakuck Way 160, Chilliwack, BC V2R 1A2
Gold Team Management Svc Ltd
6086 Russ Baker Way 110, Richmond, BC V7B 1B4
First Capital Realty Inc
3671 Westminster Hwy 240, Richmond, BC V7C 5V2
East Kootenay Realty Ltd
385 Wallinger Ave , Kimberley, BC V1A 1Z3
Nai Commercial
20436 Fraser Hwy 100, Langley, BC V3A 4G2
Proactive Homefinders Inc
7231 120 St , Delta, BC V4C 6P5
Gateway Village
3989 Quadra St 401B, Victoria, BC V8X 1J8
Atira Property Management Inc
15210 North Bluff Rd 204, White Rock, BC V4B 3E6
Diversified Properties Ltd
541 Herald St , Victoria, BC V8W 1S5
Stanmar Manufactured Homes Svc
3115 Skaha Lake Rd 101, Penticton, BC V2A 6G5
Gulf Islands Property Mgmt Ltd
149 Fulford-Ganges Rd 1, Salt Spring Island, BC V8K 2T9
Syndicat Management Inc
2850 Shaughnessy St 2209, Port Coquitlam, BC V3C 6K5
Kimberley Property Management
335 Ross St , Kimberley, BC V1A 2C4
Salish Plaza
46635 Elliott Ave , Chilliwack, BC V2P 7S7
Advanced Property Management
1001 Lewis Ave C, Courtenay, BC V9N 5R4
Achieve Properties Ltd
750 Goldstream Ave , Victoria, BC V9B 2X3
Hutton Condominium Svc
1609 Fort St A, Victoria, BC V8R 1H8
Strategic Property Mgmt Ltd
841 Central St W 103, Prince George, BC V2M 3C8
Alliance Strata Property Svc
1412 Saturna Dr , Parksville, BC V9P 2Y1
High Country Properties
1006 7 Ave , Invermere, BC V0A 1K0
Legacy Construction Co Ltd
2187 Oak Bay Ave 205, Victoria, BC V8R 1G1
Coast Realty
625 England Ave , Courtenay, BC V9N 2N5
Parhar Property Management Ltd
320 Festubert St , Duncan, BC V9L 3S9
Newport Property Management
1608 Fort St , Victoria, BC V8R 1H9
Vernon Management Ltd
2805 35 St , Vernon, BC V1T 6B6
Equitex Realty & Management
707 Fort St 500, Victoria, BC V8W 3G3
Re/Max First Realty Ltd
826 Island Hwy W 21, Parksville, BC V9P 2B7
Mountain Creek Properties Ltd
642 7Th Ave , Invermere, BC V0A 1K0
Landeca Services Inc
1275 Bay St , Victoria, BC V8T 1S8
Lakeside Terrace
1189 Westwood St , Coquitlam, BC V3B 7P5
Guardian Residential Svc Ltd
1446A Johnston Rd , White Rock, BC V4B 3Z5
Island Building Supply
747 Fort St 100, Victoria, BC V8W 3E9
Danada Enterprises Ltd
2659 Douglas St 200, Victoria, BC V8T 5M2
Re/Max Check Realty
950 Island Hwy , Campbell River, BC V9W 2C3
Sutton Group Property Mgmt Svc
8615 Young Rd , Chilliwack, BC V2P 4P3
Clean Sweep Svc
407 4 St E , Revelstoke, BC V0E 2S0
Tpm Management Ltd
722 Cormorant St 300, Victoria, BC V8W 1P8
B Milne Property Sales/Mgmnt
38140 Cleveland Ave , Squamish, BC V8B 0A7
Countrywide Village Realty Ltd
145 S Shore Rd , Lake Cowichan, BC V0R 2G0
International House
880 Douglas St B, Victoria, BC V8W 2B7
Proline Management Ltd
20 Burnside Rd W 201, Victoria, BC V9A 1B3
Shelbourne Place
1720 Newton St 97, Victoria, BC V8R 2R2
Hangingstone Properties Inc
2450 Selkirk Dr 1, Kelowna, BC V1V 2Z5
Willow Point Realty & Property
2231 Island Hwy 6, Campbell River, BC V9W 2G9
Fred A Moir Office
3332 Powell Rd , Pinantan Lake, BC V0E 3E1
Able Realty Corp
131 Eighth St , New Westminster, BC V3M 3P6
Rovax Property Svc Ltd
2748 Lougheed Hwy 102, Port Coquitlam, BC V3B 6P2
Holly Hill Holdings Ltd
832 Fisgard St A, Victoria, BC V8W 1S1
Century 21 Performance Realty
38150 Second Ave , Squamish, BC V8B 0A4
Realty Executives
280 Main St , Penticton, BC V2A 5B2
Warrington Property Group Inc
1010 Langley St 200, Victoria, BC V8W 1V8
Rowan Property Management Ltd
225 Canada Ave 201, Duncan, BC V9L 1T6
Oklahoma Properties
1268 5Th Ave 103, Prince George, BC V2L 3L2
Salmon Arm Realty
251 Trans Canada Hwy 404, Salmon Arm, BC V1E 3B8
Rmd Group Of Companies
2049 Louie Dr , Westbank, BC V4T 1Y2
Firm Management Corp
1931 Mount Newton Cross Rd 200, Saanichton, BC V8M 2A9
B C Housing Mgmt Oliver Gdns
5302 Jackpine Lane , Osoyoos, BC V0H 1V3
Seapark Realty Ltd
8055 Anderson Rd 206, Richmond, BC V6Y 1S2
Hayworth Communities
3179 Jacklin Rd 103, Victoria, BC V9B 3Y7
Jefferson Management Corp
8171 Cook Rd 303, Richmond, BC V6Y 3T8
Penny Lane Property Management
303A 13Th St , Courtenay, BC V9N 9G5
Mac Gregor Realty & Management
1077 56 St 222, Delta, BC V4L 2A2
Landmark Appraisal Corp
2508 Roseberry Ave , Victoria, BC V8R 3T5
Brown Brothers Agencies Ltd
1125 Blanshard St , Victoria, BC V8W 2H7
Quality Management Ltd
20171 92A Ave 203, Langley, BC V1M 3A5
Angell Property Management
1965 1St Ave 11, Prince George, BC V2L 2Z1
Strata Lms 3694 Centura
1148 Heffley Cres , Coquitlam, BC V3B 8A6
Traveller'S Inn
2181 Haultain St 38, Victoria, BC V8R 2L8
Cornerstone Properties Ltd
1001 Cloverdale Ave 301, Victoria, BC V8X 4C9
Compass Point Real Estate Svc
13353 Commerce Pky 2273, Richmond, BC V6V 3A1
Terrim Strategies Ltd
1850 2Nd St N 106, Cranbrook, BC V1C 5A2
Itziar Management Ltd
Po Box 5609 Stn B , Victoria, BC V8R 6S4
Associated Building Credit Ltd
747 Fort St 100, Victoria, BC V8W 3E9
Dnm Maangement Corp
7295 Moffatt Rd , Richmond, BC V6Y 3E5
Cana Management Assoc Ltd
628 Carnarvon St , New Westminster, BC V3M 1E5
Market Info