Find property management in Burnaby, BC
Learn what to look for, compare Burnaby management companies, and get free quotes.
The response from my new manager was super and I expect a great working relationship with her company. - Rhonda M.
Burnaby Property Managers (25)
Showing all property managers in Burnaby. Describe your property to show only the managers who offer the services you're looking for.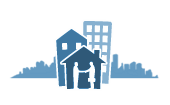 - Fully licensed brokerage specializing in property management for both furnished and unfurnished rentals as well as real estate trading View full company profile
Offices in multiple locations
Times Square
4105 Maywood St 102, Burnaby, BC V5H 4A3
Metrotower Office Complex
4720 Kingsway 604, Burnaby, BC V5H 4N2
Wpj Mc Carthy & Co Ltd
4980 Kingsway 700, Burnaby, BC V5H 4K7
Be-Me Sales Ltd
5029 Smith Ave , Burnaby, BC V5G 2W6
Carousel Ventures Ltd
4428 Dawson St , Burnaby, BC V5C 4B9
Pkp Management Inc
5620 Grant St , Burnaby, BC V5B 2K3
N S Commercial Inc
4555 Kingsway 202, Burnaby, BC V5H 4T8
M G Property Management Co
5050 Kingsway 200, Burnaby, BC V5H 4C2
Kennington Properties Ltd
4370 Dominion St 104, Burnaby, BC V5G 4L7
Arcturus Realty Corp
4299 Canada Way 265, Burnaby, BC V5G 1H3
Strataco Management
4126 Norland Ave 101, Burnaby, BC V5G 3S8
Bentall Real Estate Svc
6450 Roberts St 125, Burnaby, BC V5G 4E1
Active Properties Ltd
4341 Hastings St , Burnaby, BC V5C 2J7
New Age Properties
6880 Balmoral St 307, Burnaby, BC V5E 1J3
Bayside Property Svc Ltd
6400 Roberts St 100, Burnaby, BC V5G 4C9
Metropolitan
5885 Olive Ave 103, Burnaby, BC V5H 4N8
Vfa Canada Corp
4211 Kingsway 400, Burnaby, BC V5H 1Z6
Strata Plan Nws 1245
5932 Patterson Ave , Burnaby, BC V5H 4B4
Metro Property Management
7208 Randolph Ave , Burnaby, BC V5J 4W6
L M S 4023 Strata Corp
203-6611 Southoaks Cres , Burnaby, BC V5E 4L5
Ascent Real Estage Management
2176 Willingdon Ave , Burnaby, BC V5C 5Z9
Touchstone Property Management
4585 Canada Way 107, Burnaby, BC V5G 4L6
Savoy Carlton
6888 Station Hill Dr , Burnaby, BC V3N 4X5
Holly Enterprises Ltd
5850 Byrne Rd 7, Burnaby, BC V5J 3J3
Market Info