My Dream Realty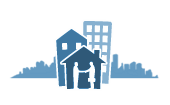 My Dream Realty
Fully licensed brokerage specializing in property management for both furnished and unfurnished rentals as well as real estate trading
Company Description
We manage over 150+ units and we will be happy to help rent yours out.
We provide a full solution and take care of all aspets of the rental:
- Marketing & Advertising
- Screening tenants and bacground checks
- Maintenance
- Deposits/contracts
- Monthly sttements and payments to you.
- move-in/out inspections.
Our rates are as follows:
Unfurnished rentals: 8% monthly management fee + half month lease up fee
Furnished rentals: 20% monthly management fee
Quick Facts
In business under this name: 11 years
Company size: 1 to 5 employees (full time)
We manage the following property types:

Single Home or Condo ($500k to $1 Mil.)
Single Home or Condo (Over $1 Mil.)
Homeowners Association (2-49 units)
Homeowners Association (50-99 units)
Homeowners Association (over 100 units)
Condominium Association (2-49 units)
Condominium Association (50-99 units)
Condominium Association (over 100 units)

We manage properties in: