Find property management in Princeton, NJ
Learn what to look for, compare Princeton management companies, and get free quotes.
The response from my new manager was super and I expect a great working relationship with her company. - Rhonda M.
Princeton Property Managers (31)
Showing all property managers in Princeton. Describe your property to show only the managers who offer the services you're looking for.
- With mem property management, you have a team, not just a single property manager. Each property manager receives direct supports from both the regional manager and the President of mem property ... View full company profile
Offices in multiple locations
- Cambridge is a full service property management company specializing in condominium and homeowner associations. View full company profile
Offices in multiple locations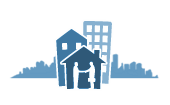 - Everything we do is focused on the ultimate goal of maximizing your cash flow and increasing the net value of their investments. From marketing to accounting to maintenance issues, we will develo... View full company profile
Offices in multiple locations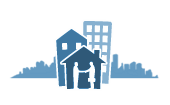 - We specialize in multifamily property management, aiming to maximize investment profits. We specialize in NYC regulations and HUD properties. But we also do market properties. View full company profile
Offices in multiple locations
- a full-service real estate management organization with over 46 years of success. Our growing portfolio of 10,000+ apartments and homes are heavily diversified from single family residences to mu... View full company profile
Offices in multiple locations

- We are a professional Hotel, Condo-Hotel and Condominium Association Rental Program management company with more than 30 years of experience with an active, hands on approach to management. View full company profile
Offices in multiple locations
RCP Management Company
30 Wall St. , Princeton, NJ 08540
MICO Management Company
PO Box 3709 , Princeton, NJ 08543
RCP Management
30 Wall St , Princeton, NJ 08540
RCP Management
30 Wall St , Princeton, NJ 08540
MICO Management Company
PO Box 3709 , Princeton, NJ 08543
RCP Management
30 Wall St , Princeton, NJ 08540
RCP Management
30 Wall St , Princeton, NJ 08540
RCP Management
30 Wall St , Princeton, NJ 08540
Carodan Corp
PO Box 7838 , Princeton, NJ 08543
Frieman Realty
21 Chambers St , Princeton, NJ 08542
N T Callaway Rental
4 Nassau St , Princeton, NJ 08542
Montgomery Hills Master Assn
802 Mckinley Ct , Princeton, NJ 08540
Nassau Capital Advisors LLC
14 Vandeventer Ave # 1, Princeton, NJ 08542
Mack-Cali Realty Corp
100 Overlook Ctr , Princeton, NJ 08540
Stockton Real Estate LLC
32 Chambers St , Princeton, NJ 08542
Mack-Cali
1 Independence Way # 100, Princeton, NJ 08540
Gershen Group
PO Box 3709 , Princeton, NJ 08543
345 Associates
345 Witherspoon St , Princeton, NJ 08542
Bpg Management Co
650 College Rd E # 3300, Princeton, NJ 08540
Palmer Square Management LLC
40 Nassau St , Princeton, NJ 08542
Piazza & Assoc
116 Village Blvd , Princeton, NJ 08540
Thompson Land Co
195 Nassau St , Princeton, NJ 08542
Woodworth Realty LLC
344 Wall St , Princeton, NJ 08540
RCP Management Co
30 Wall St , Princeton, NJ 08540
Keller Property Management
163 Nassau St , Princeton, NJ 08542