Find property management in Glendale, AZ
Learn what to look for, compare Glendale management companies, and get free quotes.
The response from my new manager was super and I expect a great working relationship with her company. - Rhonda M.
Glendale Property Managers (36)
Showing all property managers in Glendale. Describe your property to show only the managers who offer the services you're looking for.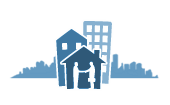 - Alter provides attentive, fair, and transparent property management, while efficiently addressing issues in a time and cost-effective manner. View full company profile
1200 W University Ste. 101
Tempe, AZ 85281
- Success starts with calling GoldenWest. Rent your home in under one month! Welcome to the Faster, Safer, Professional path to Property Management. Better Tenants for a better Leasing experience'Ä... View full company profile
3420 E. Shea Blvd, Suite 161
Phoenix, AZ 85028
- Your Partners For Success. Quality Service, Trust & Peace Of Mind... We Go Above And Beyond The Usual Standards! We deliver Property Management and Real Estate Services in the Phoenix and surrou... View full company profile
2432 W. Peoria Ave. #1044
Phoenix, AZ 85029
- Our Guarantee: Simply said we guarantee your satisfaction. We strive everyday to satisfy your needs and bring your property towards its full potential. We know how to earn and keep your trust and... View full company profile
PO Box 7008
Phoenix, AZ 85011
Offices in multiple locations
4711 E Falcon Drive Ste 221
Mesa, AZ 85215
- CENTURY 21 Northwest Realty offers property management and real estate investment services in the greater Phoenix area with offices in Glendale, AZ. View full company profile
16040 N 59th Ave
Glendale, AZ 85306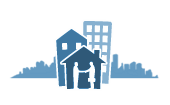 - We are a full service Real Estate Brokerage with our core around property management. We assist our clients with the purchase, management, and sale of properties in the Phoenix metropolitan area... View full company profile
11225 N. 28th Dr. D115C
Phoenix, AZ 85029
11225 N 28th Dr Suite D120
Phoenix, AZ 85029
- Sign up now and receive 2 free months of management and a 6 month tenant guarantee! We rent homes Qwik, with no junk fees, and fantastic customer service for both you and your tenants! View full company profile
18205 N 51st Ave #121
Glendale, AZ 85308
- Boutique Firm Managed By an Owner/Operator! Fast Leasing, Peace of Mind, and Affordable Rates! $499 FLAT Leasing Fee. $69 FLAT Management Fee. Contact Broker Jim Ruley today! View full company profile
908 W. Chandler Blvd. #D
Chandler, AZ 85225
- An Inc. 5000 Business! Single Family Homes & Condos & Apartments professional PROPERTY MANAGEMENT company with office locations throughout the United States; providing quality services for over a... View full company profile
11811 N. Tatum Blvd. Suite 3031
Phoenix, AZ 85028
- We specialize in working with small to medium-sized retail, office, and industrial centers in the Arizona market. View full company profile
2425 Stearman, Suite 120
Chandler, AZ 85248
Alpha Community Management
P.O. Box 10146 , Glendale, AZ 85318
Home Lovers LLC
18205 N 51st Ave Suite 121, Glendale, AZ 85308
Kachina Management, Inc.
21448 N. 75th Ave Suite 6, Glendale, AZ 85308
360 Property Managment Company
20325 N. 51st Ave Suite 134, Glendale, AZ 85308
Accountability Management & Real Es
6635 W. Happy Valley Road #A104-623, Glendale, AZ 85310
Arizona Property Management & Inves
5723 W Glendale Ave , Glendale, AZ 85301
HomeLovers LLC
18205 N 51st Avenue #121, Glendale, AZ 85308
Active Property Management
8751 N 51st Avenue #110, Glendale, AZ 85302
Sherlock Homes Realty
5662 N 51st Ave , Glendale, AZ 85301
P J Hussey & Assoc Inc
6650 N 47th Ave # 6, Glendale, AZ 85301
Help-U-Sell Real Estate
18010 N 44th Ave , Glendale, AZ 85308
Pruitt Management Corp
7942 W Bell Rd # C5 Pmb 626, Glendale, AZ 85308
Key Management Co
5930 W Greenway Rd # 13, Glendale, AZ 85306
Century 21 North Valley Realty
6070 W Bell Rd # A101, Glendale, AZ 85308
Accountability Property Mgmt
6635 W Happy Valley Rd # A1046, Glendale, AZ 85310
Kachina Management & Consultng
21448 N 75th Ave # 6, Glendale, AZ 85308
Trojan Air Svc Inc
8622 N 59th Ave , Glendale, AZ 85302
Skeens & Jarnagin LLC
5800 W Glenn Dr # 252, Glendale, AZ 85301
Farnsworth Realty & Management
8607 N 59th Ave # C5, Glendale, AZ 85302
Pruven Real Estate & Invstmnt
20100 N 51st Ave # E570, Glendale, AZ 85308
All Points Property Management
PO Box 529 , Glendale, AZ 85311
Northwest Realty
6630 W Cactus Rd # B113, Glendale, AZ 85304
Arizona Residential Realty
7141 N 58th Dr , Glendale, AZ 85301