Real Estate Management Network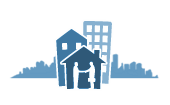 Real Estate Management Network
We are a full service Real Estate Brokerage with our core around property management. We assist our clients with the purchase, management, and sale of properties in the Phoenix metropolitan area. We strive to treat every client as our only client.
Company Description
Nurturing and sustaining the growth of properties is the direct result of an effective maintenance and marketing program. We recognize that each of our clients has unique requirements, and that a truly effective management or sales plan should be personalized to meet those needs. Our team is here to help you discover exactly what your real estate needs are, and then to build a client relationship with you based on your specific needs. Each of the individuals within our team is a licensed Realtor, and together, we have over 65 years of real estate experience in this second generation company.
Some might say we have an unhealthy obsession. That's great news for you, because it's what you want in a Property Manager. What separates us from the rest?
We've been around the block
Our years of experience are always at work for you. Our thorough background checks can make the difference between long and happy landlord/tenant relationship and a nasty eviction. Most problems can be alleviated up front just by the background check.
Service that's unsurpassed
Sometimes things come together right away. Other times, finding the best tenant takes a little longer. We don't sleep until we've delivered for you--no matter how daunting the task.
Let's start today. Call us for a free, no-obligation consultation. Whatever your property management needs, we're here to help.
Quick Facts
In business under this name: 28 years
Company size: 1 to 5 employees (full time)
We manage the following property types:

Single Home or Condo (valued under $250k)
Single Home or Condo ($250 to $500k)
Multi-Family (2-4 units)
Multi-Family (5-19 units)
Multi-Family (20-99 units)

We manage properties in: