Real Estate Management Resources, LLC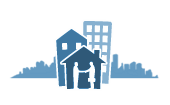 Real Estate Management Resources, LLC
My business completes the basic Property Management functions(Leasing, Rent Collection and Maintenance Oversight). I have a brochure that describes the functions that I perform and can provide a price list of my services.
Company Description
My company can perform basic services for single family homes, condominiums or apartment complexes.
I provide Leasing services to include: Placing an ad (either through local paper or internet--cost to be paid by owner) with the owner's approval, setting up appaointments to see the living space and all written leases, background checks, lead disclosure, lease addendum for drug/crimminal activity. Applicants that are approved by owner, will pay a security deposit and first month rent upon moving in--all move-in monies in a money order or cashiers check made out to the owner.
I also provide Rent Collection services to include: Per the lease, it states all rent will be paid by the 5th of the month and if not, a late fee of $25.00 will be applied. All rent or late fees owed to owner will be made out to the owner's name and mailed to a P.O. box. Real Estate Management Resources, LLC (REMR) will check the dates on the check and the post mark date to apply a late fee.
If an eviction is necessary, and if an attorney is necessary(usually, if an owner owns more than 4 units, than an attorney is required )the owner can appear or REMR will represent the owner for an additional fee.
REMR can also provide Maintenance Oversight service. Upon getting a call from the resident, REMR will get the details of the problem, create a rough estimate and contact the owner to see if he or she want to hire a contractor to perform the work. REMR will meet the approved contractor at the property and see the work performed as specified. REMR will not do any of the maintenance required. All landscaping/snow removal will be approved by the owner. REMR will hire, oversee and provide all specs for landscaping/snow removal specs. All and any payments made to maintenance contractors will be reimbursed by owner.
*** Services can be either full service (Leasing, Rent Collection and Maintenance Oversight) or customized (individual service of Leasing, Rent Collection or Maintenance Oversight).
I've been managing residential properties since 1995. I started my own business in 2006. I've managed all types of residential properties. I earned a Bachelor of Business degree, a Real Estate license and a professional designation.
I currently oversee two properties (my business moved) and I'm trying to gain more business closer to my new location.
Contact me and we can speak about how I can help you. My phone number is: (216) 409-5818. My email address is: remr1@twc.com.
Thanks.
Mark Cutujian
Real Estate Management Resources, LLC