Property Management Fees - Part II
Posted by Jordan Muela in Property Management Articles
Make sure you read Property Management Fees - Part I first.
Here are the rest of the property management fees that you need to be aware of and look out for:
Advertising fee
There are plenty of ways to generate leads using free resources like signs, craigslist, etc. but with vacancies time is money and prolonging the search process to save a few advertising dollars is a bad idea. This fee could be charged in addition to the leasing fee so it's important to ask who pays and what the typical fees are. The better they are at marketing the less you will pay, if they have a good strategy and use tools like rentmarketer.com this should be around $100 and certainly not more than $200.
Lease renewals
Some property managers charge this fee whenever they have to draw up the paperwork to renew a tenant's lease. The fee typically ranges from 0-200$. The process doesn't require a lot of work, so a big fee should be a red flag. You should ask if they require lease renewals or if they allow tenants to go month to month after the initial term is up.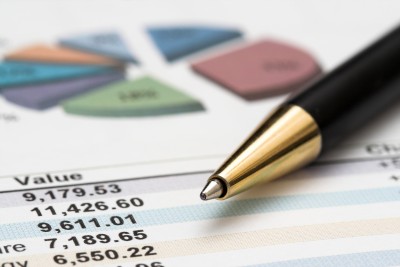 Reserve fund fee
These funds are used to pay day-to-day operating expenses, making sure that services are performed promptly and bills are paid in a timely manner. A reserve of $200-$500 is normal for single family properties.
Maintenance fees
Will they contact you with an estimate before performing repairs over a pre-defined amount? Is this negotiable?
Their policy may be to notify you if an expense exceeds a higher figure like $500-$1,000, but you may want to ask if this can be set lower ($100-$200) starting out and increased over time as you become more comfortable with the property management companies judgment. Additionally, if this notification is waived during "emergencies", ask that they define what qualifies as an emergency.
Do they have their own maintenance/repair crew?
Companies that don't offer this may portray it as an ethical hazard since the company could overcharge, but so long as you confirm that the billing rate and process is reasonable, it should not be a problem. If managed properly, an in house crew is a benefit that can lead to cost savings and a more streamlined process. Here are some questions to ask:

What services do they perform?
What is the billing rate? ($30-$40/hr is average.) Does it vary based on the work being done?
Is there a trip charge, or a minimum billing time?
Are they available 24/7/365? Is there an extra fee/higher billing rate if they are called on off hours, weekends, or holidays?
For larger remodeling/upgrade projects, do they act as the general contractor overseeing the work that is done? Is there a fee for this?
Do they get at least three independent bids for larger ($500+) projects?
Do they belong to a network to get better repair rates on the work they outsource?
Do they charge a "mark-up" fee?

This fee is stacked on top of the final bill for the work performed. Not all firms have this fee; if they do it should come in around 10%.
Eviction fee
Fee for serving notices, dealing with attorneys, court appearances, evictions, etc. Hourly rates are typically $25-$50 while a flat fee for the whole eviction process usually comes in between $500-$600 (plus court costs). Find out if they typically use an attorney for evictions and what their billing rate is.
Unpaid invoice fee
This is a small service charge (typically 1.5%) that is added each month to all unpaid invoices that are past due.
Bill payment fee
Fee for making owner payments such as mortgage, insurance, home owners association dues, etc. Some management firms don't charge a separate fee, while others don't even provide this service.
Sales commission if property is sold
Some management firms require an exclusive arrangement to broker your properties. If this is their policy, find out the brokerage rate and make sure there is a limited term which will allow you to re-list with another firm if the property does not sell within a reasonable period of time. Also, if the firm requires it, how much would the sales commission be in the event that a tenant ends up wanting to purchase the property they are occupying? This is typically 1-3% but we have seen higher, always make sure to check the contract.
Other income
Find out if they will be keeping any portion of the following sources of income:
Late fees
Returned check fees
Pet deposits
Lease violation fees
Interest on security deposits (may not be applicable depending on state laws) and owner funds held by manager
Income from laundry and vending machines
Extra duties fee
Some contracts contain a list of extra services not included in the contract along with the billing rate in the event the owner requests any of them be performed. Check to see if this clause exists, what services are listed, and what the billing rate is.
Keep reading to find out where these funds go and how your management company will handle both your and your tenant's funds.
Next: Handling Tenant and Owner Funds.
Back to Hiring a Property Management Company - The Complete Guide.
Are you a quality property manager?