Examining the Organization - Background, Qualifications, Portfolio
Posted by Jordan Muela in Property Management Articles
The service you receive will only be as good as the people doing the work. This step is critical in ensuring you hire honest, knowledgeable professionals who will be attentive to your needs and the needs of your tenants.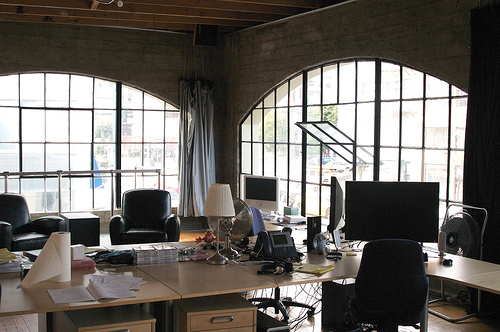 Here's a list of issues to review and questions to ask the property management firms you interview:
Background
How long has the company been in operation? Under this name or under a different name?
The rule of thumb is to look for five years or more experience, but this must be weighed against all the other criteria as there are subpar veterans and excellent startups in many markets. Also, beware of a company that has changed its name to avoid bad past.
Have they been doing property management that whole time? Have they been managing the type of property you own that whole time?
Property managers who focus on one property type and/or don't provide realty services pride themselves on this point. There are definitely benefits to working with a company that has a single focus and specialization, but there are plenty of competent property management companies who provide realty service and/or manage multiple property types. The main thing to look out for is people who decide to become property managers overnight even though they are unqualified. Although this applies to people from all backgrounds, its worth noting that when the real estate market slows down a good number of realtors moonlight as property managers, some of whom lack the proper licensing and or skills required.
How knowledgeable are they?
If they appear to not have the time to answer your questions in the interview process, move on. They either genuinely don't have time for their clients, or this is a front to mask their lack of knowledge. Try offering them some hypothetical scenarios to see if they offer you solid answers or dance around the question. Quick, clear answers mean there are well laid out processes in place rather than a fly-by-the-seat-of-their-pants, more reactive mentality.
Qualifications
Are they licensed to practice property management?
This is a very important point as it is a serious problem when anyone tries to practice property management without being licensed and educated in the field. The fact that your property management company is licensed means they are subject to the ethics and guidelines established by their states governing authority. If they don't have a broker's license, they either will likely be operating under another broker's license or are in a state that does not require a broker's license. Either way it's worth checking the laws in your state and verifying things to make you don't hire a company that is practicing property management illegally. Also make sure to find out if they have a current errors and ommissions insurance policy.
What certifications does the company and its employees have? Do they participate in continuing education?
This is a good indicator of how seriously the company takes their work. You want to look for companies that nurture their employees professional development by encouraging (or even better requiring) them to attend graduate level courses and seminars. Professional certifications mean the recipient has invested considerable time and money acquiring the skills required to be an expert in their field. Here are some trade organizations and the designations they provide:
Consider it a bonus if the above certifications are complimented (not substituted) by other related real estate management designations. This indicates an even broader skill set which further informs their practice of property management.
Does the management team dress and act professionally?
First impressions matter. The companies you interview are likely on their best behavior during the interview process so if they don't look and behave professionally then, don't expect things to improve. Consider that this person will represent you when dealing with current and potential future tenants; if you don't find them agreeable what are the odds your tenants will? It's also a good idea to get a look at their offices as this will provide yet another window into what kind of property conditions they find acceptable.
Portfolio
How many types of properties do they manage? Do they have a specialty?
Generally speaking it is a good thing if they focus on specializing in one area.
How many properties are they currently managing? Is the company trying to grow, hold or slim their portfolio?
This question is closely related to size which is covered in the next article.
Do they manage properties locally, regionally, or nationally?
The conventional wisdom is that a local only is best becuase is allows for a more singular forcus as well as increases managements attention and ability to meet your needs as well as your access to decision makers in the company. That said, this can be an overgeneralization easily out weighed by any number of the other factors covered in this hiring guide.
Do they manage any section 8 properties?
These kinds of properties come with their unique challenges and require specific knowledge to manage. If you own, or think you may consider purchasing section 8 properties in the future you are best looking for a company that has experience in this area.
How long is their average client relationship?
Longevity is a good sign.
Ask for the addresses of some of their properties so you can do a drive by and if possible get a walk through.
Bear in mind they will select properties that reflect well on them, if you really want to go the extra step you can hunt down one of their other properties by locating some of their rental listings. Either way, if you get the opportunity to talk to tenants try to assess their level of satisfaction with the management company.
Where is their office located? How far is it from your rental property?
The farther away they are the more likely the level of attention your property receives will suffer. A maximum of a twenty five minute drive is a good rule of thumb.
There is more ground to cover, read to the next article to see what we left out.
Next: Examining the Organization - Size, Staff, Customer Service.
Back to Hiring a Property Management Company - The Complete Guide.
Photo Credit, chrismeller
Are you a quality property manager?