Find property management in Richardson, TX
Learn what to look for, compare Richardson management companies, and get free quotes.
The response from my new manager was super and I expect a great working relationship with her company. - Rhonda M.
Richardson Property Managers (34)
Showing all property managers in Richardson. Describe your property to show only the managers who offer the services you're looking for.
- An Inc. 5000 Business! Single Family Homes & Condos & Apartments professional PROPERTY MANAGEMENT company with office locations throughout the United States; providing quality services for over a... View full company profile
Offices in multiple locations
- We are a Real Estate Brokerage and Rental Agency that specializes in property management of Nicer, Single Family Homes & Condos in and around the Greater DFW Metro Area. View full company profile
Offices in multiple locations
- at PMI we make property management manageable... we help you maximize your ROI. Eliminate the hassles while maximizing profits! View full company profile
Offices in multiple locations
- We partner with landlords throughout DFW. We want to work with you, not simply offer a service you do not understand. Confused? Let us walk you through the process. Once you decide to rent ... View full company profile
6916 High Field Trl.
Plano, TX 75023
- Local Dwelling Property Management is a full service real estate property management firm. We manage single family homes, townhomes, condominiums and multi-family properties. Our goal is to prese... View full company profile
4144 N. Central Expressway, Suite 580
Dallas, TX 75204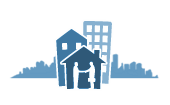 - Roddy Real Estate Group is a full service Brokerage Company With Sales, Leasing and Property Management, we join the Roddy Family of Companies: Proudly Serving Texas Since 1963! View full company profile
Offices in multiple locations
- We manage rental homes throughout the Dallas - Fort Worth Metroplex for Landlords. Have your property rented FAST and for more MONEY! We'll find you a QUALIFIED tenant in 30 days or less, Guarant... View full company profile
3333 Lee Pkwy
Dallas, TX 75219
Offices in multiple locations
- PMI United is a full- service property management company. Using the latest software technology, real time trust accounting practices, private portal and providing personal service, we feel that ... View full company profile
Offices in multiple locations
- Touchstone Property Management is a full-service property management company for multi-family apartment complexes. A fully qualified team with over a decade of experience in the Dallas Fort Worth... View full company profile
15455 Dallas Pkwy, Suite 600
Addison, TX 75001
Remarkable Property Management
1401 N. Central Expressway #108 , Richardson, TX 75080
Regent Realty Services, LLC
888 S. Greenville Avenue #121, Richardson, TX 75081
Billingsley Management Services
1401 N. Central Expresswy #125, Richardson, TX 75080
Remarkable Property Management
1401 N Central Expy #108, Richardson, TX 75080
Remarkable Property Management
1401 N Central 108 , Richardson, TX 75080
Mary Lou Realters
819 Westwood Dr , Richardson, TX 75080
Tom Jackson & Son Realtors
PO Box 830068 , Richardson, TX 75083
Breckenridge Point
4250 E Renner Rd , Richardson, TX 75082
Ansam Inc
901 Waterfall Way , Richardson, TX 75080
Transwestern
2425 N Central Expy # 120, Richardson, TX 75080
Alden Short Inc
PO Box 851025 , Richardson, TX 75085
Regent Realty Svc
709 Lingco Dr , Richardson, TX 75081
G E Management
749 S Floyd Rd , Richardson, TX 75080
Todora Management Co
2606 Spring Lake Dr , Richardson, TX 75082
Rothrock Enterprises
607 Vernet St , Richardson, TX 75080
James R White Realtors
1402 Scottsboro Ln , Richardson, TX 75082
Signature Leasing & Management
200 E Spring Valley Rd , Richardson, TX 75081
Quay Management Corp
2089 N Collins Blvd # 100, Richardson, TX 75080
Nations Properties Co
107 N Mckinney St # A, Richardson, TX 75081
Chris Hendricks
2204 Ridge Crest Dr , Richardson, TX 75080
Pat Davis Properties
1801 Gateway Blvd # 461, Richardson, TX 75080
ODOREI Inc
101 S Coit Rd , Richardson, TX 75080
Northwest Office Plaza
1750 N Collins Blvd # 200, Richardson, TX 75080
Urban Real Estate Management
670 W Arapaho Rd # 14, Richardson, TX 75080