Find property management in New Bedford, MA
Learn what to look for, compare New Bedford management companies, and get free quotes.
The response from my new manager was super and I expect a great working relationship with her company. - Rhonda M.
New Bedford Property Managers (31)
Showing all property managers in New Bedford. Describe your property to show only the managers who offer the services you're looking for.
- AR Property Services, LLC is a national real estate investor that specializes in property management, maintenance and investing in cash flowing, multi-family residential real estate. View full company profile
Offices in multiple locations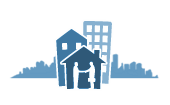 - S&B Property Management provides full-service residential property management with an emphasis on excellence in customer service. Our services include single unit homes, multi-unit properties an... View full company profile
Offices in multiple locations
MJB Property Management
2183 (R) Ocean Street , Marshfield, MA 02050
Meredith & Grew
60 Kingsley Rd , Hull, MA 02045
Good Stewards Inc
23 Spencer Dr , Plymouth, MA 02360
Martha's Vineyard Vacation
PO Box 1207 , Vineyard Haven, MA 02568
Land & Estates LLC
PO Box 5116 , Norwell, MA 02061
Heritage Homes Real Estate LLC
36 N Bedford St # C17, East Bridgewater, MA 02333
Horizon Property Mgmt Inc
PO Box 162 , Abington, MA 02351
Van Emden Management Corp
25 Bay Rd , Mattapoisett, MA 02739
MJB Property Management
206 Webster St , Marshfield, MA 02050
Milltowne Plaza Inc
673 Main St , Norwell, MA 02061
Silver Lake Homes
14 Chipman Way # 216, Kingston, MA 02364
Martha's Management Rl Est
PO Box 2866 , Edgartown, MA 02539
Cornerstone Associates Inc
567 Pleasant St , Brockton, MA 02301
DRJ Investment Management
1330 Main St , Brockton, MA 02301
William C Stone Property Mgmt
137 Weymouth St , Rockland, MA 02370
Curtis Management
400 Lincoln St , Hingham, MA 02043
Eagle Property Management
PO Box 1405 , Onset, MA 02558
Cafferty Real Estate
PO Box 227 , Hingham, MA 02043
Courtney Industries
839 Nantasket Ave , Hull, MA 02045
De Matteo Management Inc
80 Washington St # C16, Norwell, MA 02061
Jack Conway Commercial
204 Brockton Ave # 1, Abington, MA 02351
O'Brien Property Management
95 Tradewinds Rd , Vineyard Haven, MA 02568
Babson Realty Corp
PO Box 248 , Hanson, MA 02341
Brockton Center
106 Main St , Brockton, MA 02301
RJS Property Svc
170 Water St # 20, Plymouth, MA 02360
Arbor Management Co Inc
1 Snow Rd # 2, Marshfield, MA 02050
Harborside Management
PO Box 1318 , Edgartown, MA 02539
Property Management
62 Accord Park Dr # 4, Norwell, MA 02061
M & S Management
1 Old Dock St , Scituate, MA 02066