Find property management in Cambridge, MA
Learn what to look for, compare Cambridge management companies, and get free quotes.
The response from my new manager was super and I expect a great working relationship with her company. - Rhonda M.
Cambridge Property Managers (36)
Showing all property managers in Cambridge. Describe your property to show only the managers who offer the services you're looking for.
26 Lincoln Street
Boston, MA 02135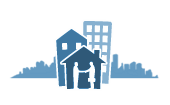 - Let Martin's Property Management handle all your property needs. We are a full service Property manager that specialize in multifamily & single family homes. You will not be disappointed with Mar... View full company profile
PO Box 331
Bedford, MA 01730
- AR Property Services, LLC is a national real estate investor that specializes in property management, maintenance and investing in cash flowing, multi-family residential real estate. View full company profile
Offices in multiple locations
Offices in multiple locations
- We offer premier residential, commercial and association property management services in the Boston Greater Boston areas. Preserving the value of our real estate customers is the most important p... View full company profile
Offices in multiple locations
- At PMI Bay State we are detail-oriented, organized, and most of all work hard to build personal relationships with our clients. We focus on owner's and their investments while sweating the detail... View full company profile
233 Needham St, STE 300
Newton, MA 02464
- Skyline Realty has proudly served buyers, sellers, landlords, and condo associations since 1999. We list and manage properties of all sizes in the Greater Boston area. Our experienced team of bro... View full company profile
10 Magazine St.
Cambridge, MA 02139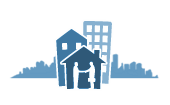 - We provide full-service residential property management with an emphasis on excellence in customer service. Our services include single unit homes multi-unit properties along with a full range of... View full company profile
Offices in multiple locations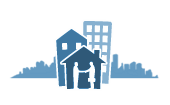 - We are a full-service property management company providing high quality property management services with a focus on personal attention. View full company profile
Offices in multiple locations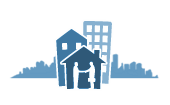 - S&B Property Management provides full-service residential property management with an emphasis on excellence in customer service. Our services include single unit homes, multi-unit properties an... View full company profile
Offices in multiple locations
Thayer & Associates
1812 Massachusetts Ave , Cambridge, MA 02140
Alcourt Management Corp
411 Franklin St # G6, Cambridge, MA 02139
Walden Square Comm Assn
21 Walden Square Rd # 677, Cambridge, MA 02140
Meredith & Grew
640 Memorial Dr , Cambridge, MA 02139
First Cambridge Realty Corp
907 Massachusetts Ave # 2, Cambridge, MA 02139
Simeon Bruner
130 Prospect St # 3, Cambridge, MA 02139
Trans Atlantic Management
222 3rd St # 1322, Cambridge, MA 02142
Houghton Place
1008 Massachusetts Ave , Cambridge, MA 02138
Harvard Street Management
126 Prospect St # 2, Cambridge, MA 02139
Century Real Estate Co
1430 Massachusetts Ave # 3, Cambridge, MA 02138
Trinity Property Management
50 Church St # 500, Cambridge, MA 02138
Hammond Residential Cambridge
2 Brattle Sq # 1, Cambridge, MA 02138
Vast Capital Management Inc
545 Concord Ave # 400, Cambridge, MA 02138
Cambridge Management Inc
1979 Massachusetts Ave , Cambridge, MA 02140
House & Garden Management
PO Box 401012 , Cambridge, MA 02140
Gravestar Inc
160 2nd St # 3, Cambridge, MA 02142
Jones Lang LA Salle
150 Cambridgepark Dr # 26, Cambridge, MA 02140
Legacy Villa
131 Erie St # 2, Cambridge, MA 02139
S C Management Corp
820 Massachusetts Ave , Cambridge, MA 02139
Jones Lang LA Salle
700 Technology Sq , Cambridge, MA 02139
Thayer & Assoc Inc Amo
1812 Massachusetts Ave , Cambridge, MA 02140
Cambridge Community Housing
80 Auburn Park , Cambridge, MA 02139
Brattle Property Management
PO Box 381085 , Cambridge, MA 02238
Tribeca Management
35 Sacramento St , Cambridge, MA 02138
Go Management Co
2534 Massachusetts Ave , Cambridge, MA 02140
Investment Resources Group
44 Brattle St # 2, Cambridge, MA 02138