Find property management in Hampton, VA
Learn what to look for, compare Hampton management companies, and get free quotes.
The response from my new manager was super and I expect a great working relationship with her company. - Rhonda M.
Hampton Property Managers (26)
Showing all property managers in Hampton. Describe your property to show only the managers who offer the services you're looking for.
- We are a full-service Real Estate Team serving all of Hampton Roads in Southeastern Virginia. Our company is a proven leader in local area Property Management. We take the frustration out of own... View full company profile
517 Baylor Court
Chesapeake, VA 23320
- Homes For Sale and Rent – We don't get paid unless we get your home rented. No upfront costs. 10% Military Discount. Licensed real estate agents. Always excellent service. We are a small compa... View full company profile
675 Town Center Drive STE A
Newport News, VA 23606
- We specialize in management services for residential properties. We also specialize in services for investment property owners in real estate management, leasing, contract administration and acco... View full company profile
Offices in multiple locations
- Not only do we support local charities like Children's Hospital of the Kings Daughters. We are the leaders in residential property management with 26+ years' experience, click FREE QUOTE and... View full company profile
780 Lynnhaven Parkway, Ste:400
Virginia Beach, VA 23452
- JJC Realty was created in 2008, when our Broker realized that property management with larger companies had lost the personal touch he desired with his clients. Currently JJC Realtymanages approx... View full company profile
63 Wythe Creek Road, Suite 1
Hampton, VA 23666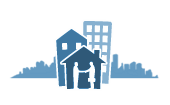 - First Providence Property Management seeks to offer a hands-on management approach to our owners by protecting their investments and enhancing the value of their property. We strive for "Proper... View full company profile
601 Dinwiddie Street
Portsmouth, VA 23704
- In business for over 25 years, Metropolis Condominium Management offers a broad range of services designed to meet the unique needs of your community. View full company profile
Offices in multiple locations
Preferred Properties
451 Whealton Road , Hampton, VA 23666
Harrison & Lear
2310 Tower Pl Ste 105, Hampton, VA 23666
United Property Associates
503 Dolphin Ct Ste 1003, Hampton, VA 23669
Virginia Lake Management
139 Manteo Ave , Hampton, VA 23661
Oxford Trail Jv LLC
2 Abbott Dr , Hampton, VA 23666
Neighborhood Realty Co
1814 Kecoughtan Rd , Hampton, VA 23661
Nachman Realty
1932 Coliseum Dr # A, Hampton, VA 23666
Peninsula Management Inc
34 W Queens Way # C, Hampton, VA 23669
S Crawley Corp
910 N Armistead Ave , Hampton, VA 23669
Barry Realty Co
PO Box 3306 , Hampton, VA 23663
Harrison & Lear Inc
2310 Tower Pl # 105, Hampton, VA 23666
Mercury Property Management
66 W Mercury Blvd # 6, Hampton, VA 23669
Realty World
13 Towler Dr , Hampton, VA 23666
Prudential Towne Realty
1919 Commerce Dr # 100, Hampton, VA 23666
Riverdale Plaza Properties
2013 Cunningham Dr # 301, Hampton, VA 23666
Abbitt Realty Co LLC
2114 Executive Dr , Hampton, VA 23666
Bell-Key Properties Inc
PO Box 27 , Hampton, VA 23669
Allied Brokers Inc
105 N First St , Hampton, VA 23664
Nachman Realty
1720 N King St , Hampton, VA 23669