Find property management in Park City, UT
Learn what to look for, compare Park City management companies, and get free quotes.
The response from my new manager was super and I expect a great working relationship with her company. - Rhonda M.
Park City Property Managers (26)
Showing all property managers in Park City. Describe your property to show only the managers who offer the services you're looking for.
- We are real estate investors with over 20+ years of property management experience. We are committed to fulfilling your management needs through knowledge, honesty, integrity, and value. View full company profile
Offices in multiple locations
- In case you are wondering if we manage your type of property, the answer is YES. We manage HOA's, residential, vacation and commercial. Our advice: pick a property manager with A LOT of experie... View full company profile
2940 W Maple Loop Drive, #304
Lehi, UT 84043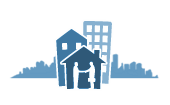 - Full-Service Property Management Company offering management for residential and short-term rentals. View full company profile
Offices in multiple locations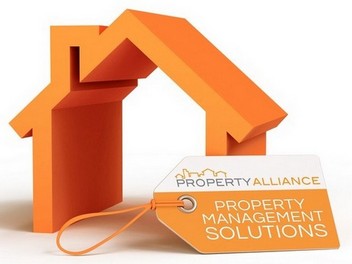 - Park City, UT property management and long term leasing specialist. We focus 100% of our efforts on property management of homes, condos and apartments typically with 1 year lease terms. View full company profile
1660 Creek Side Lane
Park City, UT 84098
Resort Quest Park City
PO Box 3808 , Park City, UT 84060
Mountain Knights Property Mgmt
PO Box 1626 , Park City, UT 84060
Sea To Ski
PO Box 682182 , Park City, UT 84068
Ascent Property Management
8430 Pointe Rd , Park City, UT 84098
Mountains West Ranches
6443 Business Park Loop Rd #12 , Park City, UT 84098
Burnside Property Maintenance
1375 Deer Valley Dr , Park City, UT 84060
Blooming Property Management
PO Box 2340 , Park City, UT 84060
PMA Inc
PO Box 680734 , Park City, UT 84068
Greater Park City Properties
6975 N 2200 W , Park City, UT 84098
Park City Canyons Properties
3867 Village Round Dr , Park City, UT 84098
Resorts West
1795 Sidewinder Dr # 100, Park City, UT 84060
Cold Stream Management
PO Box 1318 , Park City, UT 84060
Above & Beyond
6300 Sagewood Dr # H Pmb 432, Park City, UT 84098
Alpine Ski Properties Inc
1776 Park Ave # 10, Park City, UT 84060
Milestone Property Mgmt Co
PO Box 683359 , Park City, UT 84068
All Seasons Resort Lodging
5532 Lillehammer Ln # 202, Park City, UT 84098
Snow Flower Condominiums
PO Box 418 , Park City, UT 84060
Coalition Management
1912 Sidewinder Dr # 200b, Park City, UT 84060
Rma Real Estate
PO Box 683501 , Park City, UT 84068
Lespri Resort Property Mgmt
1765 Sidewinder Dr , Park City, UT 84060
Commerce CRG
PO Box 680047 , Park City, UT 84068
Resort Commercial Property
PO Box 682152 , Park City, UT 84068