Property Alliance, Inc.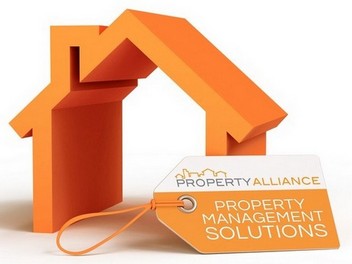 Property Alliance, Inc.
Park City, UT property management and long term leasing specialist. We focus 100% of our efforts on property management of homes, condos and apartments typically with 1 year lease terms.
Company Description
Thank you for your interest in our property management services. Below you will find some of the highlights of what sets Property Alliance apart from the competition.
Pricing - We have 2 fees charged throughout the management process. Management Fee - 8% of rent collected - This is only charged when the property is occupied and rent is being collected. Leasing Fee - $400 - This is a onetime fee charged when the property is vacant to market and qualify a tenant for the home. There are no additional fees charged, we eliminate the nickel and dimming that has unfortunately become an industry standard.
Services - Property Alliance is a turnkey management company, we handle all aspects of the process. We market and show the property when it is vacant, prepare legally binding lease paperwork, inspect the property prior to move in, collect rent and facilitate maintenance issues when occupied, provide monthly and annual reports to our home owners as well as quick disbursement of clients funds.
Property Inspections - We document the condition of the home prior to occupancy by a tenant with pictures, video and inspection paperwork. On top of this which we feel really sets Property Alliance apart from the rest is we inspect the property at 6 months and 1 year into a lease to insure the tenants are adhering to the terms of the lease and caring for the home. We also perform a preventative maintenance inspection, which includes changing out smoke detector batteries, replacing HVAC filters, checking under sinks and toilets for any potential leaks and doing a visual inspection of the exterior of the home to see how it is holding up to the elements. This process gives our home owners a since of comfort and helps eliminate potential costly repairs down the road.
Marketing & Qualifying Tenants - We have a thorough marketing plan to insure we are finding the highest quality tenants quickly. We utilize CraigsList, KSL, Property Alliance Website, over 35 other online advertising sites, yard signs as well as mailers to some of the closest neighbors (nobody cares more about who moves into a property then those who live in the community). We also show properties 7 days a week at times that work with prospective tenants insuring we are locking in the best prospect for your home. Once we have an application on file we run credit, criminal and eviction reports, verify employment and income, check with previous landlords, scan social media and many other resources that are at our disposal.
Sticking To Our Niche - We don't wear multiple hats like many management companies in Park City. We simply provide long tern leasing and property management solutions. We don't involve ourselves in cleaning services, contracting, real estate sales, vacation rentals, etc. etc. Our clients hire us to manage their property and that is what are time is dedicated to.
We are a hands on company that feels communication with our clients, tenants and vendors is essential to a management experience that keeps all parties happy and increases the bottom line. We look forward to discussing things further with you.
Quick Facts
In business under this name: 16 years
Company size: 6 to 10 employees (full time)
We manage the following property types:

Single Home or Condo (valued under $250k)
Single Home or Condo ($250 to $500k)
Single Home or Condo ($500k to $1 Mil.)
Single Home or Condo (Over $1 Mil.)
Multi-Family (2-4 units)
Multi-Family (5-19 units)

We manage properties in: