Find property management in Spring, TX
Learn what to look for, compare Spring management companies, and get free quotes.
The response from my new manager was super and I expect a great working relationship with her company. - Rhonda M.
Spring Property Managers (30)
Showing all property managers in Spring. Describe your property to show only the managers who offer the services you're looking for.
- We will make the management of your property as seamless, stress free and profitable as possible. With our 100% satisfaction guarantee and our 1 month free property management it is as stress fre... View full company profile
1109 Fairmont Parkway
Pasadena, TX 77504
- An Inc. 5000 Business! Single Family Homes & Condos & Apartments professional PROPERTY MANAGEMENT company with office locations throughout the United States; providing quality services for over a... View full company profile
16422 Stuebner Airline, Suite 107
Houston, TX 77379
- Oak Loop Properties is Houston's number 1 Property Management Company. We are family owned and operated in Houston TX. We help landlords find tenants, manage the maintenance issues when they ar... View full company profile
2324 Welch Street
Houston, TX 77019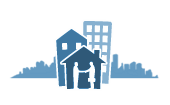 - Your property, Our Priority! Managing properties in the greater Houston area since 2020. We have the experience you need to ensure your real estate investments meets your goals. We are a full ... View full company profile
12218 Jones Rd Suite D #122
Houston, TX 77070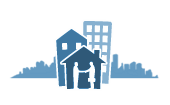 - Prime Management and Real Estate Services is a Houston based company aimed at establishing a highly valuable service for managers and investors. Established in 2020, our company is focused on pro... View full company profile
15307 Oakheath Colony Ln
Houston, TX 77044
- Flat-fee property management offering property owners the smartest and most cost effective property management service in the Houston, TX metro. We provide full service property management for on... View full company profile
1201 Fannin Street, #262
Houston, TX 77002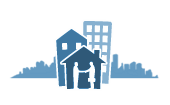 - Cornerstone Income Properties is a full service professional property management company specializing in value-add opportunities within communities other management services have had difficulty w... View full company profile
PO Box 670015
Houston, TX 77267
- Exceptional community management solutions provided at competitive prices with the best people, best practices and best cloud-based and mobile app technology from one of the largest and fastest g... View full company profile
Offices in multiple locations
Wick-Mullins Realty and Property Management
2810 Louetta #3 , Spring, TX 77388
Wick-Mullins Realty Group
2810 Louetta #3, Spring, TX 77388
Chaparral Management Company
6630 Cypresswood Dr , Spring, TX 77379
Association Management, Inc.
2204 Timberloch Pl Ste 180, The Woodlands, TX 77380
Grubb & Ellis Co
10003 Woodloch Forest Dr # 950, The Woodlands, TX 77380
Consolidated Management Svc
2204 Timberloch Pl # 245, Spring, TX 77380
Summit Rental Management
5501 Louetta Rd # F, Spring, TX 77379
Hendricks Sports Management
400 Randal Way # 106, Spring, TX 77388
Falls At Borough Park
25455 Borough Park Dr , Spring, TX 77380
Westco Property Management
365 Sawdust Rd , Spring, TX 77380
Barron Builders & Mgmt Co Inc
435 Spring Hill Dr , Spring, TX 77386
RPG Realty
16000 Stuebner Airline Rd # 22, Spring, TX 77379
Woodlands Sales & Management
PO Box 7274 , Spring, TX 77387
Woodlands Operating Co LP
PO Box 5050 , Spring, TX 77387
Prinicipal Management Corp
24900 Pitkin Rd , Spring, TX 77386
Prime Shopping Ctr Mgmt
18512 Carrot St # 106, Spring, TX 77379
Ingram Group Cb Commercial
26514 Interstate 45 , Spring, TX 77386
FDI Property Mgmt Svc Inc
2203 Timberloch Pl # 218d, Spring, TX 77380
Chaparral Management
6630 Cypresswood Dr # 100, Spring, TX 77379
Capitol Property Management
16422 Stuebner Airline Rd #105 , Spring, TX 77379
Parkwood Holdings
10077 Grogans Mill Rd # 280, Spring, TX 77380
Vacant Home Management Svc
9710 Chipstead Ct , Spring, TX 77379