Cornerstone Income Properties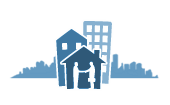 Cornerstone Income Properties
Cornerstone Income Properties is a full service professional property management company specializing in value-add opportunities within communities other management services have had difficulty with. We provide your investment with the hands-on attention to detail that others cannot.
Company Description
Is your community distressed or suffering from undermanagement? Look no further.
Cornerstone Income Properties is the choice in property management for distressed and/or undermanaged communities. We selectively accept properties into our portfolio based on the following criteria:
The community is relatively distressed compared to nearby competition.
The current management has failed to capitalize on one or more opportunities to add value and/or exploit market trends.
The owner(s) of the community value long-term stability and profitability. We prefer a 5-7 year projected holding period, but also do well with value-add opportunities prior to a sale.
If your community fits the criteria above, we can greatly help you. Please give us a call today! We would love to set up a consultation with you to discuss your community, its needs, and the opportunities we can help you exploit.
Our clients have ranged from sole proprietors to institutional investors. We value complete transparency and provide our clients with real time access to financial data, transactions, and property performance accessible from any computer or device with an internet connection.
For a list of representative projects, please visit our website for more information.
Quick Facts
In business under this name: 14 years
Company size: 10 to 20 employees (full time)
We manage the following property types:

Condominium Association (over 100 units)
Multi-Family (over 100 units)

We manage properties in: