Find property management in Windsor, ON
Learn what to look for, compare Windsor management companies, and get free quotes.
The response from my new manager was super and I expect a great working relationship with her company. - Rhonda M.
Windsor Property Managers (35)
Showing all property managers in Windsor. Describe your property to show only the managers who offer the services you're looking for.
- Renters Warehouse is one of the fastest growing Tenant Placement and Property Management firms in the USA. Free rental analysis, free tenant warranty, no fees upfront, and an ALWAYS low $80/month... View full company profile
Offices in multiple locations
- Level 5 Real Estate, LLC is your local, one stop shop for property management in metro Detroit. We are accessible, aggressive, and responsive to your needs as a owner. View full company profile
Offices in multiple locations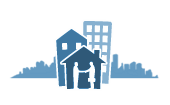 Offices in multiple locations
- Our mission is to manage your property as if we owned it ourselves! Your real estate investment is in the best hands with the Andover Management! View full company profile
Offices in multiple locations
Cencourse Project Inc
660 Ouellette Ave 225, Windsor, ON N9A 1C1
Maximum Property Management
2362 Central Ave , Windsor, ON N8W 4J2
Danbury Property Management
5795 Tecumseh Rd E , Windsor, ON N8T 1E1
Vindella Enterprise Inc
2470 Dougall Ave , Windsor, ON N8X 1T2
Polonia Park
5085 S National St , Windsor, ON N8Y 2G2
Labour Sponsored Community Dev
3450 Ypres Ave 200, Windsor, ON N8W 5K9
Vindella Enterprise Inc
2485 Ouellette Ave , Windsor, ON N8X 1L5
Baker Investments Ltd
615 Pelissier St , Windsor, ON N9A 4L4
Larlyn Property Management Ltd
2525 Annie St , Windsor, ON N8T 3K8
Essex Condo Corp
4789 Riverside Dr E , Windsor, ON N8Y 5A2
Lakeshore Properties
13275 Tecumseh Rd E , Windsor, ON N8N 3T4
Parkside Property Mgmt Ltd
380 Pelissier St , Windsor, ON N9A 6V7
Benneian Real Estate & Ins Ltd
374 Ouellette Ave 608, Windsor, ON N9A 1A8
P C Management Partners
5085 South National St , Windsor, ON N8Y 2G2
Suzanne P Nicholls Management
Po Box 3280 Stn Tecumseh Csc , Windsor, ON N8N 2M4
Windsor Health Ctr
700 Tecumseh Rd E 204, Windsor, ON N8X 4T2
Cb Richard Ellis Ltd
4510 Rhodes Dr 600, Windsor, ON N8W 5K5
Roundhouse Centre Windsor Inc
3155 Howard Ave 219, Windsor, ON N8X 4Y8
N & D Property Mgmt
1341 Grand Marais Rd W , Windsor, ON N9E 1E2
Canadian Condominium Institute
1700 Golfview Dr , Windsor, ON N9J 1Y9
Huron Shores Property Mgmt
2679 Howard Ave 400, Windsor, ON N8X 3X2
Professional Property Mgmt
11388 Tecumseh Rd E , Windsor, ON N8R 1A8
Bear Property Management Ltd
5879 Cabot Ave , Windsor, ON N9H 1L9
Today Management Windsor Inc
300 Giles Blvd E B, Windsor, ON N9A 4C4
Arcturus Realty Corp
2473 Ouellette Ave 2, Windsor, ON N8X 1L5
Fercan Developments Inc
500 Ouellette Ave 602, Windsor, ON N9A 1B3
Albano-Govas
1190 Walker Rd , Windsor, ON N8Y 2N7
Champion Real Estate Co
641 Dresden Pl , Windsor, ON N8N 4B7
Roubin Properties Ltd
430 Pelissier St 402, Windsor, ON N9A 4K9
Evergreen Management Svc
215 Eugenie St W 250, Windsor, ON N8X 2X7
Parkside Property Management
150 Park St W , Windsor, ON N9A 7A2
Market Info