Find property management in Metairie, LA
Learn what to look for, compare Metairie management companies, and get free quotes.
The response from my new manager was super and I expect a great working relationship with her company. - Rhonda M.
Metairie Property Managers (19)
Showing all property managers in Metairie. Describe your property to show only the managers who offer the services you're looking for.
- An Inc. 5000 Business! Single Family Homes & Condos & Apartments professional PROPERTY MANAGEMENT company with office locations throughout the United States; providing quality services for over a... View full company profile
650 Poydras Street, Suite 1400
New Orleans, LA 70130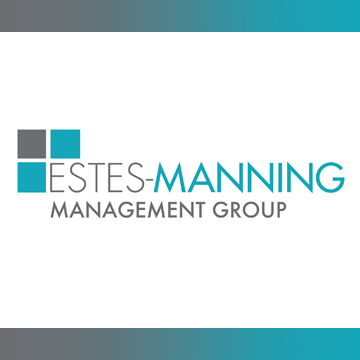 - Estes-Manning Management Group is a professional third party management firm specializing in multifamily, condo, and HOA management. Our firm is built on solid ethical values and principles and... View full company profile
Offices in multiple locations
Allan Management Co
315 Metairie Rd # 303, Metairie, LA 70005
SRSA Commercial Real Estate
2555 Severn Ave # 200, Metairie, LA 70002
Paul Gilmore & Assoc Inc
3829 Veterans Meml Blvd # 201, Metairie, LA 70002
Khodr Investments
104 Metairie Heights Ave , Metairie, LA 70001
Tonti Properties
2723 N Hullen St , Metairie, LA 70002
Hart Property Management
3101 N Causeway Blvd # C, Metairie, LA 70002
Property One Inc-Corp Hdqrs
4141 Veterans Meml Blvd # 300, Metairie, LA 70002
Equity Office
3900 N Causeway Blvd # 1350, Metairie, LA 70002
Mac-Re LLC
3224 26th St , Metairie, LA 70002
Stewart Capital LLC
111 Veterans Meml Blvd # 1020, Metairie, LA 70005
Wentworth Industries
3131 N I 10 Service Rd E # 302, Metairie, LA 70002
Select Properties LTD Realty
PO Box 75010 , Metairie, LA 70033
Park Management Svc LLC
3525 N Causeway Blvd # 301, Metairie, LA 70002
Borngesser Realty Co LLC
4415 Shores Dr # 206, Metairie, LA 70006
Prudential Gardner Realtors
3332 N Woodlawn Ave , Metairie, LA 70006
Wagner & Truax Co Inc/Realtors
2121 N Causeway Blvd # 200, Metairie, LA 70001
Demand Realty
709 Aurora Ave # A, Metairie, LA 70005