Estes-Manning Management Group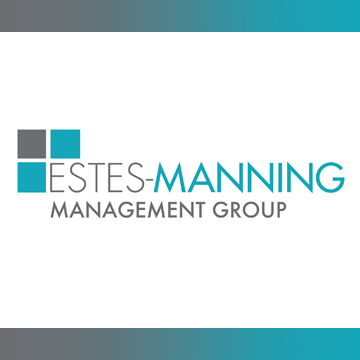 Estes-Manning Management Group
Estes-Manning Management Group was established as a true third party management firm, specializing in multifamily assets as well as Condo and HOA's. Our firm is built on solid ethical values and principles and establishes fair but firm business practices for both our employees and clients.
Company Description


The Estes Group, Inc. was formed by Brian Estes in 2006 as a full service commercial investment firm. Brandi Manning served numerous years managing property for others and eventually establishing her own consulting firm in 2017 (www.multifamilyconsultingservices.com). After years of collaboration over the needs for a strong local multifamily management firm, Brandi Manning joined forces with Brian to create Estes-Manning Management Group, LLC to extend the already successful investment brokerage and commercial management group into the multifamily management arena. Although the multifamily division is still in its early growth stages, collectively, Brian and Brandi bring nearly 50 years of experience to the business.

We understand the numerous challenges that come with managing property and the importance of having the right team in place to manage the asset. We also understand the need to create a work environment that not only benefits the owner, but also shows value and integrity to the employee. Estes-Manning strives to show loyalty and appreciation to our hard-working, dedicated staff, while keeping the owners' objectives as our top priority. Our mission is to provide complete transparency to our clients while providing the most profesional level of service and creating the highest possible ROI. Our market knowledge, leadership skills, and high integrity are what sets us apart from our competitors.
Quick Facts
In business under this name: 17 years
Company size: 20 to 50 employees (full time)
We manage the following property types:

Homeowners Association (50-99 units)
Homeowners Association (over 100 units)
Condominium Association (2-49 units)
Condominium Association (50-99 units)
Condominium Association (over 100 units)
Multi-Family (20-99 units)
Multi-Family (over 100 units)

We manage properties in: