Find property management in Burlington, IA
Learn what to look for, compare Burlington management companies, and get free quotes.
The response from my new manager was super and I expect a great working relationship with her company. - Rhonda M.
Burlington Property Managers (1)
Showing all property managers in Burlington. Describe your property to show only the managers who offer the services you're looking for.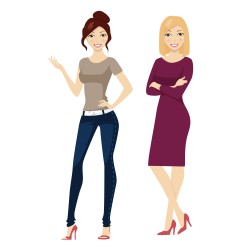 - Almost every real estate investor desires a satisfactory income from their properties without the inconvenience of having to manage it. Town & Country's concept is founded on professionalism, int... View full company profile
Offices in multiple locations
Market Info
Housing Market Stats
Housing Comparison with State and Nation

| | Burlington | Iowa | U.S. |
| --- | --- | --- | --- |
| Median Home Value | $84,300 | $116,200 | $192,400 |
| Owner Costs > 30% Income | 10.5% | 13.3% | 14.7% |
| Gross Rent > 30% Income | 16.2% | 18.9% | 19.2% |
Source: U.S. Census Bureau - American Community Survey 2006-2008
Demographic Stats
Community Comparison with State and Nation

| | Burlington | Iowa | U.S. |
| --- | --- | --- | --- |
| Avg Commute Time (minutes) | 18.1 | 16.3 | 25.3 |
| Median Age | 41.8 | 35.9 | 36.7 |
| Avg Household Size - Owners | 2.41 | 2.48 | 2.7 |
| Avg Household Size - Renters | 2.06 | 2.02 | 2.42 |
| Median Household Income | $41,245 | $45,157 | $52,175 |
| Per Capita Income | $21,827 | $24,579 | $27,466 |
Source: U.S. Census Bureau - American Community Survey 2006-2008