Find property management in South West End, BC
Learn what to look for, compare South West End management companies, and get free quotes.
The response from my new manager was super and I expect a great working relationship with her company. - Rhonda M.
South West End Property Managers (34)
Showing all property managers in South West End. Describe your property to show only the managers who offer the services you're looking for.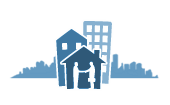 - Fully licensed brokerage specializing in property management for both furnished and unfurnished rentals as well as real estate trading View full company profile
Offices in multiple locations
Schuster Land Corp
1110 Davie St , Vancouver, BC V6E 1N1
Strata Plan Bcs 3053
1211 Melville St , Vancouver, BC V6E 0A7
Societies Management Ltd
1190 Melville St 700, Vancouver, BC V6E 3W1
Sdm Realty Advisors Ltd
1090 Georgia St W B1, Vancouver, BC V6E 3V7
Alcor Commercial Realty Inc
1166 Alberni St 1605, Vancouver, BC V6E 3Z3
Prospero International Realty
1177 Hastings St W 517, Vancouver, BC V6E 2K3
Realtech Capital Group Inc
1030 Georgia St W 1210, Vancouver, BC V6E 2Y3
Mdc Management Data Corp
1166 Alberni St 1101, Vancouver, BC V6E 3Z3
Manulife Financial
1095 Pender St W 700, Vancouver, BC V6E 2M6
Oxford Properties Group Inc
1055 Hastings St W 1680, Vancouver, BC V6E 2E9
Vancouver Condominium Svc Ltd
1281 Georgia St W 400, Vancouver, BC V6E 3J7
Campustar Enteprises Ltd
1111 Melville St 760, Vancouver, BC V6E 3V6
Crosby Property Management Ltd
1380 Jervis St 105, Vancouver, BC V6E 2E5
Bih Investments Inc
1199 Pender St W 310, Vancouver, BC V6E 2R1
Vancouver Pacific Development
1199 Hastings St W 668, Vancouver, BC V6E 3T5
Creit Management Ltd
1185 Georgia St W 1040, Vancouver, BC V6E 4E6
Wentworth Properties Inc
1133 Melville St , Vancouver, BC V6E 4E5
Charlwood Pacific Group
1199 Pender St W 900, Vancouver, BC V6E 2R1
Buk Realty Corp
1040 Georgia St W 740, Vancouver, BC V6E 4H1
Pfc Management Co Ltd
1033 Davie St 608, Vancouver, BC V6E 1M7
Golden Properties Ltd
1177 Hastings St W 500, Vancouver, BC V6E 2K3
Lepik Construction Ltd
1275 Pacific St 102, Vancouver, BC V6E 1T6
Sdm Realty Advisors Ltd
1040 Georgia St W 520, Vancouver, BC V6E 4H1
Highland West Properties
1075 Georgia St W 1330, Vancouver, BC V6E 3C9
Coopers Park Corp
1095 Pender St W 900, Vancouver, BC V6E 2M6
Westsea Construction Ltd
1330 Harwood St 2108, Vancouver, BC V6E 1S8
Wicklow West Holdings Ltd
1199 Hastings St W 404, Vancouver, BC V6E 3T5
Dodwell Realty Ltd
1166 Alberni St 1701, Vancouver, BC V6E 3Z3
Canwell Properties Management
1055 Hastings St W 980, Vancouver, BC V6E 2E9
Kap Management Ltd
1177 Hastings St W 1800, Vancouver, BC V6E 2K3
Rg Properties Ltd
1177 Hastings St W 2088, Vancouver, BC V6E 2K3
Tigeri Properties
1090 Pender St W 600, Vancouver, BC V6E 2N7
Cb Richard Ellis Ltd
1177 Hastings St W 1000, Vancouver, BC V6E 2K3