Find property management in Richmond North, BC
Learn what to look for, compare Richmond North management companies, and get free quotes.
The response from my new manager was super and I expect a great working relationship with her company. - Rhonda M.
Richmond North Property Managers (16)
Showing all property managers in Richmond North. Describe your property to show only the managers who offer the services you're looking for.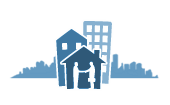 - Fully licensed brokerage specializing in property management for both furnished and unfurnished rentals as well as real estate trading View full company profile
Offices in multiple locations
Terra Copia Estates Ltd
11575 Bridgeport Rd 2, Richmond, BC V6X 1T5
Castle Management
5900 No 3 Rd 250, Richmond, BC V6X 3P7
Sunning Enterprises Ltd
8181 Cambie Rd 5535, Richmond, BC V6X 3X9
Interlink Realty Corp
8291 Alexandra Rd 225, Richmond, BC V6X 1C3
A A Property Management Ltd
8600 Cambie Rd 150, Richmond, BC V6X 4J9
Strata Plan Lms 3259
8888 Odlin Cres 3170, Richmond, BC V6X 3Z8
Southview Property Management
7580 River Rd 110, Richmond, BC V6X 1X6
President Plaza
8181 Cambie Rd 3320, Richmond, BC V6X 3X9
Strata Plan Bcs 3325
9288 Odlin Rd 500, Richmond, BC V6X 0C3
Three Road Properties Ltd
8380 Lansdowne Rd 200, Richmond, BC V6X 3M6
Tml Management Group
2680 Shell Rd 213, Richmond, BC V6X 4C9
Park Place Property Svc Ltd
11590 Cambie Rd 240, Richmond, BC V6X 3Z5
Prudential Estates
7320 Westminster Hwy , Richmond, BC V6X 1A1
Swordfern Management
5831 Cedarbridge Way 200, Richmond, BC V6X 2A8
Dorset Realty Group Canada Ltd
8211 Ackroyd Rd 200, Richmond, BC V6X 3K8