Find property management in Brookfield, WI
Learn what to look for, compare Brookfield management companies, and get free quotes.
The response from my new manager was super and I expect a great working relationship with her company. - Rhonda M.
Brookfield Property Managers (24)
Showing all property managers in Brookfield. Describe your property to show only the managers who offer the services you're looking for.
- Maximize ROI, Curb Appeal, Resident Retention while getting assistance in growing your portfolio with Nexus Real Estate Services. We have been managing properties effectively since 1998. View full company profile
Offices in multiple locations
- We Provide Sensational Support Providing the best customer service in the industry is a top priority for us. We will work overtime to keep you satisfied. View full company profile
3900 West Brown Deer Rd, 149A
Milwaukee, WI 53209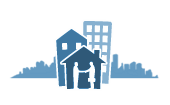 - Milwaukee's Premier property management company is here to serve all of your real estate needs. We manage single family, multi family and associations. Interested in buying or selling? We are a f... View full company profile
2665 S Moorland Rd.,, Suite 209
New Berlin, WI 53151
- An Inc. 5000 Business! Single Family Homes & Condos & Apartments professional PROPERTY MANAGEMENT company with office locations throughout the United States; providing quality services for over a... View full company profile
1433 North Water Street, STE 400
Milwaukee, WI 53202
- Durante & Rich Real Estate is focused on single family rental homes (Condos, Town homes, and Single Family). Our goal is to make the process of tenant placement and management simple for the own... View full company profile
Offices in multiple locations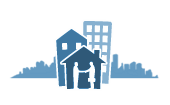 - Milwaukee's Premier property management company is here to serve all of your real estate needs. We manage single family, multi family and associations. Interested in buying or selling? We are a f... View full company profile
2665 S Moorland Rd.,, Suite 209
New Berlin, WI 53151
MLG Management, LLC
13400 Bishops Ln. , Brookfield, WI 53005
MLG Management, LLC
13400 Bishops Lane Ste. 100, Brookfield, WI 53005
Cap Management Group
2810 N Calhoun Rd , Brookfield, WI 53005
Wright Weber Management LLC
12545 W Burleigh Rd # 10, Brookfield, WI 53005
Equity Group
12690 W North Ave # 8, Brookfield, WI 53005
Decade Co Inc
250 N Patrick Blvd , Brookfield, WI 53045
Premier Real Estate Management
19105 W Capitol Dr # 200, Brookfield, WI 53045
V K Development Corp
19275 W Capitol Dr # 100, Brookfield, WI 53045
Bluemound Realty Corp
13500 W Capitol Dr , Brookfield, WI 53005
Brayton Management Co
18900 W Bluemound Rd # 212, Brookfield, WI 53045
Colonial Real Estate Mgmt
14260 W Greenfield Ave # 200, Brookfield, WI 53005
Kathleen Hansen & Assoc LLC
18285 Le Chateau Dr , Brookfield, WI 53045
Mlg Management LLC
13400 Bishops Ln # 100, Brookfield, WI 53005
Camco
16535 W Bluemound Rd # 120, Brookfield, WI 53005
Joseph Properties
17820 Saint James Rd , Brookfield, WI 53045
Integrity Investments Inc
3190 Gateway Rd # 100, Brookfield, WI 53045
Thomson Corp
12760 W North Ave , Brookfield, WI 53005
Northern Management LLC
12545 W Burleigh Rd # 3, Brookfield, WI 53005