Find property management in Willowdale, ON
Learn what to look for, compare Willowdale management companies, and get free quotes.
The response from my new manager was super and I expect a great working relationship with her company. - Rhonda M.
Willowdale Property Managers (16)
Showing all property managers in Willowdale. Describe your property to show only the managers who offer the services you're looking for.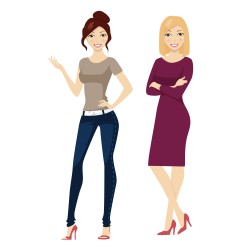 - Almost every real estate investor desires a satisfactory income from their properties without the inconvenience of having to manage it. Town & Country's concept is founded on professionalism, int... View full company profile
Offices in multiple locations
Mtcc 584
131 Torresdale Ave , North York, ON M2R 3T1
Larma Management
6010 Bathurst St 110, North York, ON M2R 1Z7
Park Palace Management Office
18 Pemberton Ave , North York, ON M2M 4K9
Place Nouveau One
5785 Yonge St , North York, ON M2M 4J2
Silvercore Properties Inc
5799 Yonge St 1100, North York, ON M2M 3V3
Hanson Development Group
5650 Yonge St 1707, North York, ON M2M 4G3
Metcap Living
6030 Bathurst St , North York, ON M2R 1Z9
York Condominium Corp
10 Tangreen Crt 366, North York, ON M2M 4B9
Jet Transportation Ltd
200 Finch Ave W 233, North York, ON M2R 3W4
North/American Ctr Management
5650 Yonge St 100, North York, ON M2M 4G3
Mtcc 1239 Thirty Nine
3 Pemberton Ave , North York, ON M2M 4M1
Property Express
236 Finch Ave W 803, North York, ON M2R 1M7
Mc Arthur Capital Inc
12 Goldfinch Crt , North York, ON M2R 2C4
Bentall Real Estate Svc
5775 Yonge St 101, North York, ON M2M 4J1
Mtcc 1164 & 1165
39 Pemberton Ave , North York, ON M2M 4L6
Market Info